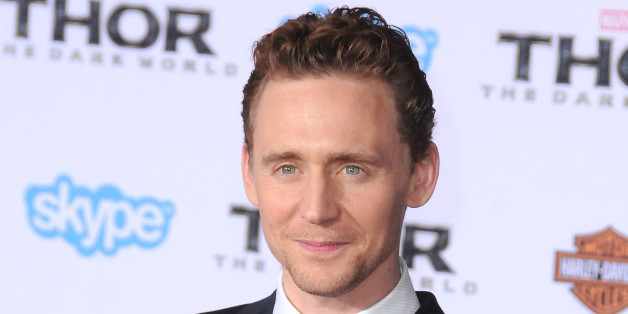 Remember how "Thor" star Tom Hiddleston originally auditioned to play the franchise's title character before being cast as the villainous Loki? Here's Hiddleston recalling that story to Chelsea Handler in November of 2013:
"I auditioned and I swung the hammer but they were always looking for Loki as well, and I think the closer I got, they were like, 'You should play the bad guy,'"
Here's the star in 2011 telling MTV about his failed attempt at onscreen heroics:
"[Marvel Studios boss Kevin Feige] was like, 'This is the Loki audition, right?' And then [director] Ken Branagh went, 'No, this is a Thor audition,' and he went, 'Oh, okay. I guess we could try it.'"
Well, now, actual visual proof of Hiddleston's Thor audition has arrived in the form of two GIFs grabbed from a special feature on the upcoming "Thor: The Dark World" Blu-ray release. Here's Hiddleston, with long blond hair and without a shirt, pointing Thor's hammer, Mjölnir, to the sky.
Head to Superhero Movie News for the other GIF.
[h/t Movies.com]
BEFORE YOU GO
PHOTO GALLERY
Celebrity News & Photos