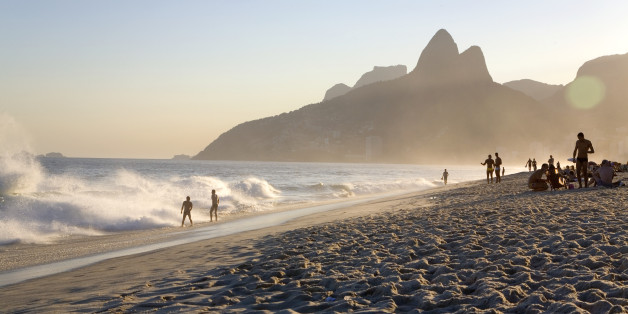 Our Living Well, On Location series explores cities and countries from around the world. How do other people pursue health and happiness? We're going coast to coast, country to country to find out.
Brazil holds a charmed place in the public imagination, thanks to its unparalleled physical beauty, its rich arts and culture and the incredible warmth with which Brazilians receive visitors to the country. The natural wealth of the country is staggering: It is home to much of the Amazon rainforest, the equally majestic, but lesser known Mata Atlantica, the Pantanal and the largest coastline of any country in South America.
Ever since FIFA and the Olympic Committee announced their selection of the country and its city Rio de Janeiro as hosts for the impending World Cup and Summer Olympics, Brazil has been having a bit of a moment on the world stage. While the news hasn't always been positive -- recently, reports of delays in stadium construction have raised some eyebrows -- the truth is that the exuberance, natural beauty and innovative business of South America's biggest country have captured the public imagination.
Now, in honor of the launch of the Brasil Post, we've compiled some of the biggest lessons the country can teach the world about living happily, healthfully and well.
Happiness is a priority -- and a policy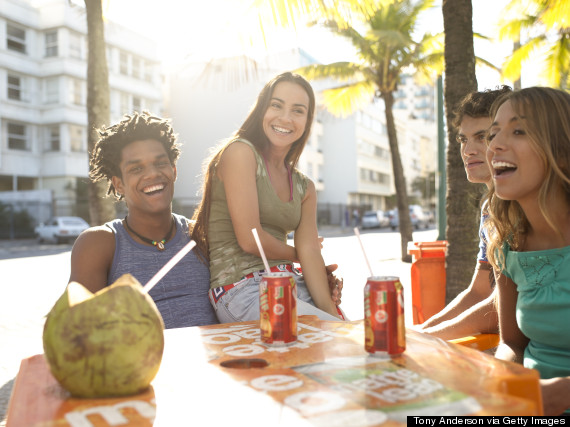 The intrinsic, infectious nature of Brazil's alegria is not to be understated -- affecting culture and policy in equal measure.
Just this month, the organization Fundação Getúlio Vargas announced the creation of the Well Being Brazil Index -- a measure of happiness and wellness to be implemented in various cities in Brazil to help public officials implement policies that support and improve well-being.
"They have a joy for life in Brazil unlike any country I've ever seen," the Brazilian-born, American-raised actress Morena Baccarin told the Wall Street Journal in 2009.
That attention has a real impact on its citizens: Brazilian women scored as the happiest women in the world on a happiness index survey conducted by FGV. In the same survey, Brazil rated as the happiest of the BRICS countries (Brazil, Russia, India, China and South Africa) -- meaning, the happiest of the countries contending with massive inequalities and fast-shifting economic and socio-political circumstances.
Celebration is a way of life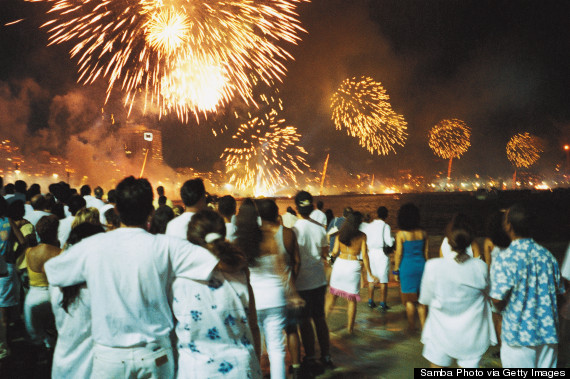 Brazilians are world famous for their celebration of carnaval -- the annual festival that precedes Lent. Between the larger than life costumes, infectiously dance-friendly music and joyful processions, it would be easy to think that the holiday is the best celebration of the year in Brazil. But that would be wrong: Brazilians turn all occasions -- from the Northeast harvest festival of São Joao to the raucous New Year's Eve celebration of réveillon -- into demonstrations of joyfulness, community togetherness and artistic expression.
Brazilians get in their exercise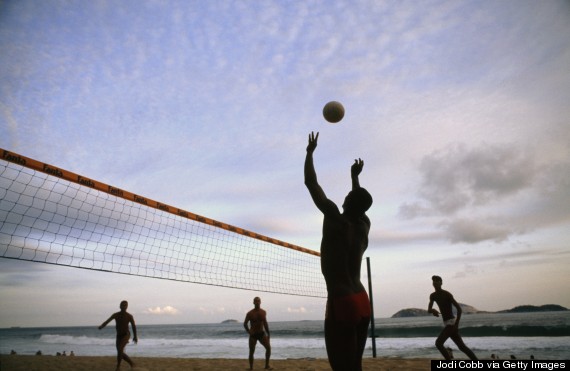 Exercise is an important part of life in Brazil. In fact, the country has the second biggest fitness industry in the world after the U.S.
Even outside of the gym, popular sports like soccer, volleyball, futevolei, Capoeira, jiu-jitsu and polo are apt to help people get their sweat on.
The result? Dramatically lower average weight and BMI than in the U.S. According to government data, the average weight of a 30-something Brazilian man is 5'6" and 163.5 pounds (a BMI of 26.3) and a woman, 5'2" and 137 pounds (25.1 BMI), compared to the U.S., where a comparable man is 5'9" and 199.5 pounds (29.5 BMI) and woman is 5'4" and 169 pounds (29 BMI).
Brazilians dão um jeito
There is always, always a way to accomplish something. That message of resilience and resourcefulness is central to Brazilian culture, where the concept of the jeitinho brasileiro, an alternative "way" or shortcut to get what you need is central to daily life. The "jeitinho" is a diminutive form of the word jeito, meaning one's way or manner, and refers to the way in which one can circumvent an inefficient and sometimes corrupt Brazilian bureaucratic entanglement.
They juiced before juicing was a thing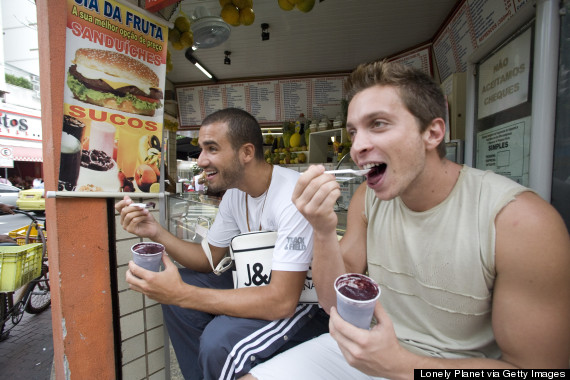 There's a reason every fancy SoHo juice bar is stocked with Brazilian staples like açai, acerola and passion fruit: Brazilians have been consuming fresh-pressed fruit juices for decades. Casas de sucos aren't just for skeletal stylists on a diet, in Brazil they're for everyone -- and about as ubiquitous as bodegas or, as New York Times' travel writer Seth Kugel said, diners:
Here's the key [to eating cheap]: the city's freewheeling, fast-moving corner juice bars, where countermen take your order and appear to yell it -- "orange with papaya, no sugar!" -- into a wall of pineapples, guavas, apples and mangoes. A minute or two later, a glass appears from an opening in the wall, filled with ice-cold, frothy, delicious juice.
Sure, these bars carry fried lanches and some sweets, but the nutritious juices, smoothies and fruit salads are the central attractions. That has a lot to do with Brazil's natural bounty: Between the Amazon's incredible biodiversity and the fertile farmland of much of the country's interior, the number of nutrient-dense fruits indigenous to Brazil are unparalleled.
The result? Fresh, natural, local and nutritious food is also some of the cheapest and most readily available.
Brazilians surround themselves with architectural beauty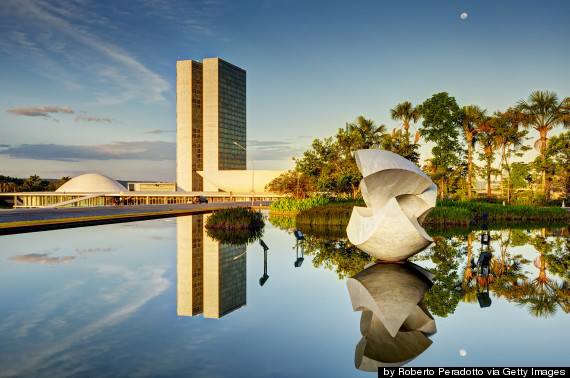 You could excuse Brazilians for being satisfied with the natural beauty that surrounds them -- with views like the one from the top of Corcovado, Iguazu Falls and Itaquai River in the Amazon. Even the more banal coastal vistas look like this.
But that hasn't stopped a rich tradition of architecture, most popularized by the famous Brazilian architect Oscar Niemeyer, who is responsible for some of the most sublime buildings in the country -- as well as the entire architectural plan for Brasilia.
"Curves are the essence of my work because they are the essence of Brazil, pure and simple," said Niemeyer of his architectural style. "I am a Brazilian before I am an architect. I cannot separate the two."
Diversity is a way of life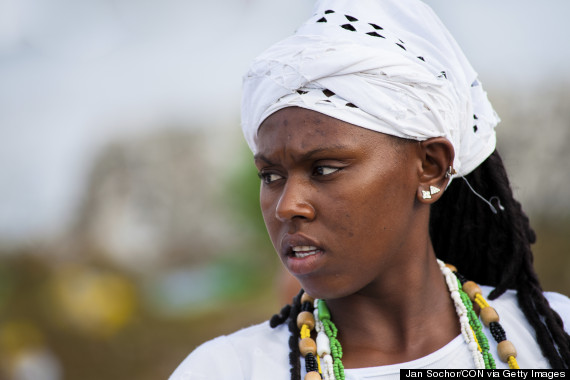 The ethnic and racial melting pot that is Brazil has led Henry Louis Gates Jr. to call the country "the second blackest nation in the world."
"Brazil has the second largest black population -- black being defined by people of African descent in the way that we would define them in this country. It's second only to Nigeria," said Gates. "But no one knows this."
Indigenous, Nigerian, Portuguese, Italian, German, Japanese and Korean ancestry are all common, making Brazilians a truly unique mix.
But just because it is a melting pot, does not mean it isn't also a mosaic that respects distinct cultures and traditions: In Salvador da Bahia, the largest city in the Northeast region, Yoruba culture of the 19th century is so well-preserved (due to the city's sad history as a hub of the international slave trade) that scholars of Nigerian culture and history visit the community to learn.
Cafezinho all.day.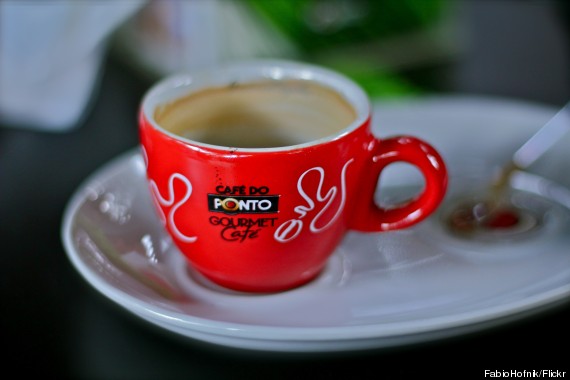 If you've lived or worked in Brazil, you know that time can be measured in the tiny, espresso-sized cups of cafezinho, a sweet, strong shot of coffee that is consumed by businessmen and students alike. In total, Brazilians drink an average of 5.8 kg of coffee per person, per year, which may help improve heart health, prevent diabetes and some cancers and even stave off depression.
They're working on the inequality problem
Historically, the vast distance between the poor and the rich has been a source of injustice, poor health and a lack of mobility. But that's beginning to change. Income inequality is dropping at a rate of 2.2 percent each year, according to a report from the Center for Social Policies at Universidade de São Paulo. Meanwhile, the poverty rate drops 7.9 percent each year -- three times the pace set by the UN's Millennium Development Goals task force. And educational attainment is on the rise, thanks to a 60 percent increase in public spending on secondary schools between 2000 and 2009.
Everyone participates in the mood-boosting practice of making music
Brazilian music is virtually unparalleled in the world for diversity of style and prolific creation: from samba to pagode, axé, forró and brega in the Northeast to MPB, rap and Carioca funk in the big cities to the choro, tropicalia and bossa nova of the 1960s (and its revival today).
What's more, music is a crowd-sourcing event: Not only do people sing along at concerts, making music and dancing conventions that follow music are major focal points of festivals and celebrations.
And that can only be a good thing: making and listening to music improves cognition, relieves stress and even improves immune functioning.
Access to the beach is a civil right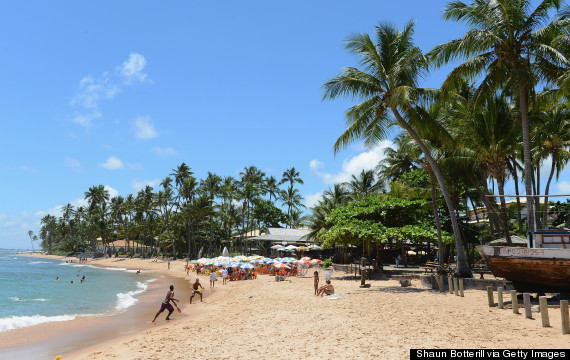 One of Brazil's greatest resources is also, perhaps its most democratic: beaches. In Brazil, the beach is seen as a public space, full of diversity and accessible to all. That's important because Brazil is also home to the largest stretch of coastline in South America (and the 16th largest in the world).
And access to that water is a positive thing: Living near and visiting a body of water -- or "blue space" -- is linked to several measures of well-being, including improved mood, lower blood pressure and slower heart rate. There's even some evidence that living near an ocean, in particular, correlates to a higher level of health.
Brazilian families stay connected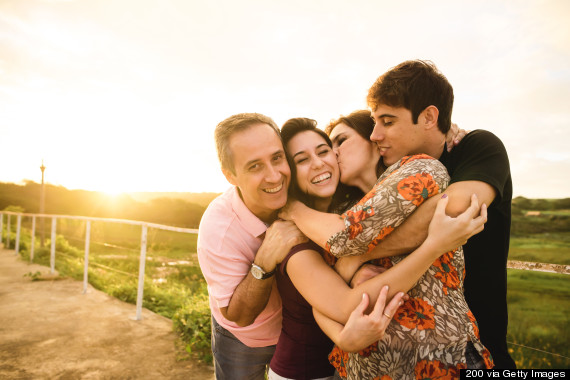 Most Brazilians would tell you that the era of parentela -- a Northeast Brazilian concept in which tight-knit family structures extended to cousins, family friends and even servants -- has long disappeared. Naturally, as is true in contemporary cultures the world over, families are growing smaller and more spread out due to progressive forces like increased urbanization and more women in the workforce, but there remains a strong sense of family unity and connection in Brazilian culture.
Tight family ties and intimate relationships with lifelong friends are one of the highest indicators for longevity and happiness in life. The parentela, it turns out, is so vital to good health, that it became the central theme of a 75-year study at Harvard.
BEFORE YOU GO
PHOTO GALLERY
Top Cities To Live Well In