You probably wear the same makeup look every day -- foundation here, mascara there -- and that routine is probably getting boring. (We can definitely relate to getting too comfortable with our makeup.) Well, maybe it's time you switch things up a bit.
That's where we come in, giving you 13 of the boldest beauty risks to take before you die. Sure, that sounds extreme, but dare we say it: YOLO! Ditch that pale pink lip gloss for something dark and brooding. Spend a half hour in front of the mirror perfecting the cat-eye. Take a chance, and if it all fails, at least you can wipe it off in a matter of minutes.
1. Wear black lipstick. Black lipstick isn't just bold, it's the most transcendent lip color out there. Whether you're adding finishing touches to your Halloween costume or swiping some on for a trip to the store, we support your incredible fierceness.
x
">
2. Rock graphic eyeliner. It can be geometric, winged-out or drawn on with the most eye dilating hue, but no matter what, it will be a next-level look.
3. Do your own nail art. We could've gone with crazy nail art, but what's better than looking down at YOUR nails that you did all by YOURSELF? Yeah, it might turn out a little crooked, but hey, you tried.
4. Take a milk bath. Rumor has it that Cleopatra and Madonna swore by this beauty ritual. So taking one of these relaxing milk baths will make you feel like an icon, right?
5. Use lipstick as face makeup. Why buy more blush and eyeshadow when you probably own 30 different lipsticks? Utilize those colors for cheek brightener or cool eyeline.
6. Purge your makeup. You don't have to toss EVERYTHING, but here's a challenge: Let go of products until you get down to five staples and see how many looks you can create from that. You'll simplify your morning routine, and who knows, maybe this could be your chance to focus on your skincare.
7. Speaking of skincare, try a high-end moisturizer. Whether it's a sample or full-sized jar (lucky you), see what all the hype's about, then assess from there.
8. Go makeup-free. You knew this was coming. But if Beyoncé can pull it off, so can you!
9. Apply fake eyelashes. Think about it, there are people who put these on EVERY. SINGLE. DAY. We're down to try fake eyelashes for at least one night out.
10. Grow out your eyebrows. We're not saying grow a unibrow (actually, if you're into that, good for you). Just take a break from plucking your eyebrows into oblivion. All you need is a little bit of brow gel to keep them tamed.
11. Whip up a DIY skincare treatment. Be sure to know what you're doing and how you'll react to the ingredients -- you don't want a lemon irritating your face!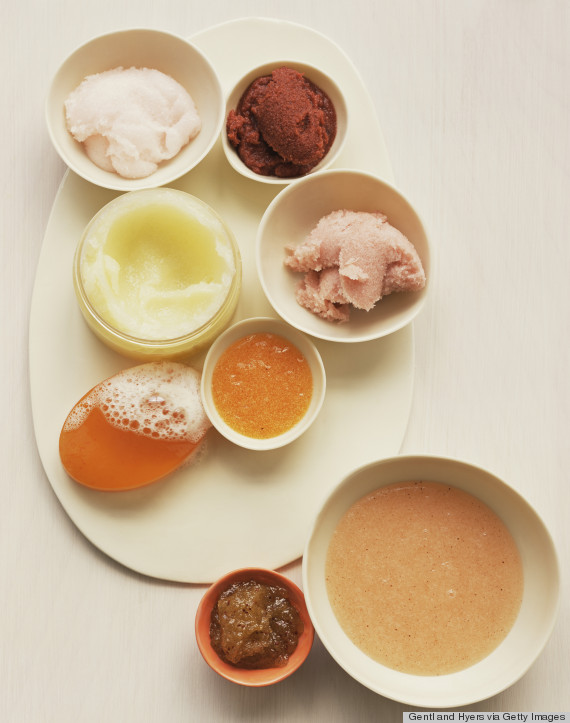 12. Only wear lipstick. This pared-down look could actually be all you need. You can still use a bit of foundation if that will put your mind at ease.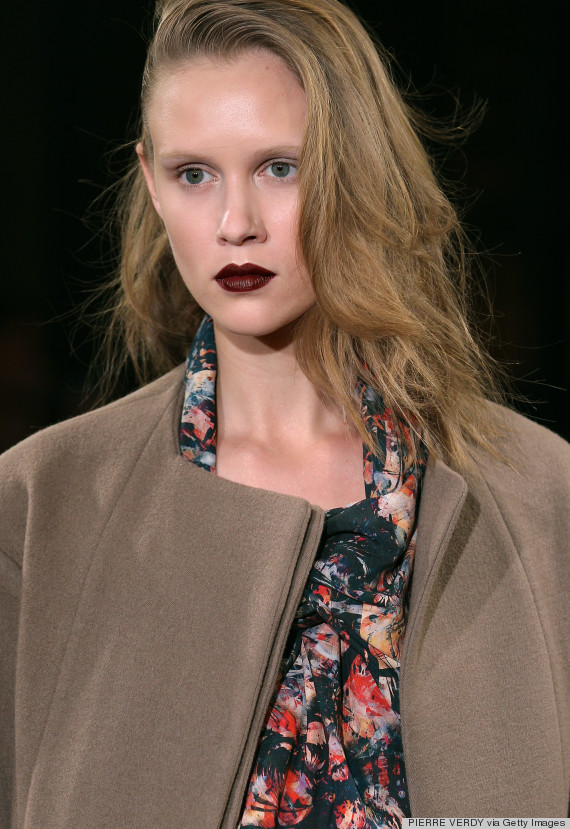 13. Be brave and wear neon colors. Neon lips, neon lids, neon cheeks or all neon everything.
Beauty tips that will help you achieve these daring makeup looks:
PHOTO GALLERY
50 Beauty Tips
Want more HuffPost Style beauty content? Check us out on Twitter, Facebook, Tumblr, Pinterest and Instagram. (For everything else check out our main HuffPost Style Twitter, Tumblr, Pinterest and Instagram @HuffPostStyle.)
---
Do you have a beauty story idea or tip? Email us at beautytips@huffingtonpost.com. (PR pitches sent to this address will be ignored.)