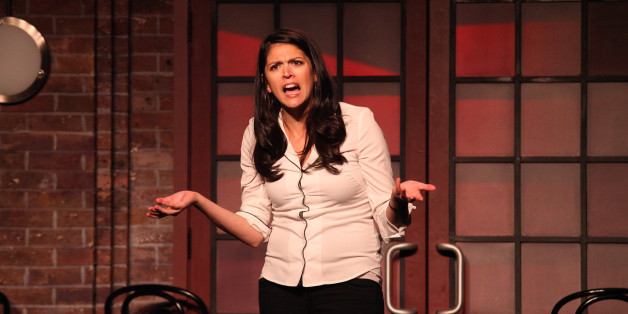 In case anyone forgot, this week the Twitterverse reminded us just how petty people can be from behind a computer screen.
This week's victim? 'SNL's' hilarious Cecily Strong. Rather than praise or critique the comedian's performance during the Jan. 25 episode hosted by Jonah Hill, a few tweeters speculated that the Weekend Update anchor might be pregnant:
Is Cecily Strong pregnant?

— Ben (@ninesnowboots) January 26, 2014
Has anybody subtly asked Cecily Strong if she's pregnant or what?

— Brian Winkeler (@brianwinkeler) December 22, 2013
Either Cecily Strong is pregnant or she has an enemy in wardrobe. #SNL

— Crutnacker (@Crutnacker) December 22, 2013
Is cecily strong pregnant?

— sphynx (@VENOMALIK) December 22, 2013
Is @cecilybecily pregnant?

— Laura (@ReallyLaLa1) December 22, 2013
Using a few choice words, Strong took to Twitter to fire back at the rumor-mill. Her response could not have been more perfect:
Oh also, I'm not pregnant. But thanks for inquiring you cruel bully dickheads/the dumbest idiots ever who don't understand how life works.

— Cecily Strong (@cecilybecily) January 26, 2014
Now that is how you put an end to Twitter haters.
[H/T Pajiba]
BEFORE YOU GO
PHOTO GALLERY
18 Funny Women You Should Be Following On Twitter