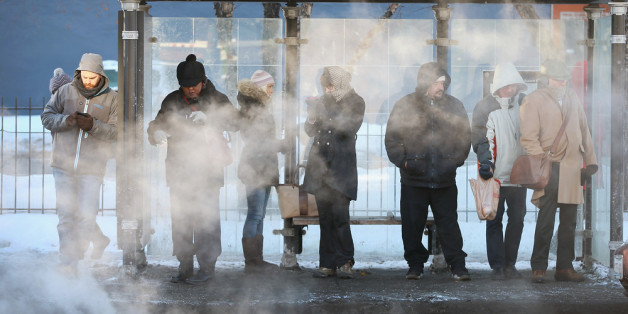 As Chicago recovers from the latest wallop of subzero temperatures and dangerous windchills, there's already talk of more snow coming to town. The National Weather Service said this January has been Chicago's fourth-snowiest thus far.
Unwelcome as the news maybe, there's a (cold, frozen) silver lining to it all.
BAD NEWS
More snow is definitely on its way. The first in an expected multi-part winter storm system is forecast to hit the area Thursday morning, NBC Chicago reports. One to two inches could pile up for the evening commute, with more snow coming Thursday and Friday, to the tune of six inches in some areas.
GOOD NEWS
Chicago's weather has been treacherous and cold enough to keep many schools, museums and businesses closed. Yet while students, patrons and business folk can weather the low temps, the city's rodent population may not be so hardy. Fox Chicago tapped a few experts to see if the rat population (which has been problematic in the past) could survive the recent arctic blast. The verdict? Maybe.
"Norway rats are a very adaptable species, and one of the things they do to survive our winters is they dig underground," Steve Sullivan, an urban ecologist from the Peggy Notebaert Nature Museum, told the station. Sullivan said while the critters have good survival mechanisms, food scarcity may drive them to the surface where they'll be more vulnerable to the cold.
BAD NEWS
While the snow and ice may help mitigate the emergence of a Windy City rat king, it's also wreaking havoc on the city's snow removal budget. According to the Sun-Times, the city has just $5 million left of its $20.5 million snow removal budget. That $5 million will have to cover the rest of the winter and the start of the next until the calendar rolls over to 2015.
GOOD NEWS
Since that snow and ice probably isn't going anywhere soon, at least it looks cool. Pictured below is a loop of the ice movement on Lake Michigan taken on Tuesday between 8:10 a.m. through 2 p.m.
BEFORE YOU GO
PHOTO GALLERY
Chiberia, Take Two