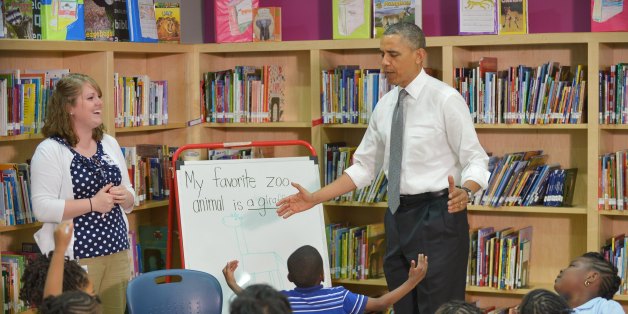 Further proof that words aren't enough: President Barack Obama has advocated for the importance of early education since his first presidential campaign, yet overall federal spending on America's littlest learners has seen only a slight increase since 2008.
Instead, a recent report from the New America Foundation shows that after early education received a funding injection from the 2009 stimulus package, policymakers failed to keep up that increased investment. The 2009 spending hit a high of $32.6 billion, but the real tale lies in the comparison between the 2008 and 2013 figures: $20.7 billion then and only slightly higher at $21.5 billion last year.
The report does mention a few bright spots on the state level, including a renewed interest among governors in improving early childhood education.
Perhaps Obama's remarks in Tuesday's State of the Union address about the importance of preschool will help spur federal investment, but probably not if congressional Republicans have their way.
For a full look at how federal spending on early education has fared over the past five years, see the image below and click to enlarge it.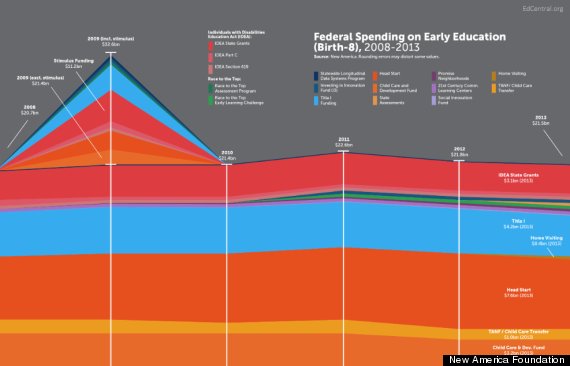 BEFORE YOU GO
PHOTO GALLERY
Best Countries For Education (Economist Intelligence Unit)