Gluten-averse folks, rejoice! You will no longer need to stare, drooling and full of futile longing, at those tantalizing Thin Mints or scrumptious Samoas during Girl Scout Cookies season. You're going to be plenty busy stuffing your face with a delightful confection of your own.
As People magazine happily pointed out this week, there's a new Girl Scout cookie in town, and it's 100 percent gluten-free. Yes, you heard right: Gluten. Free.
Per the Girl Scouts' website: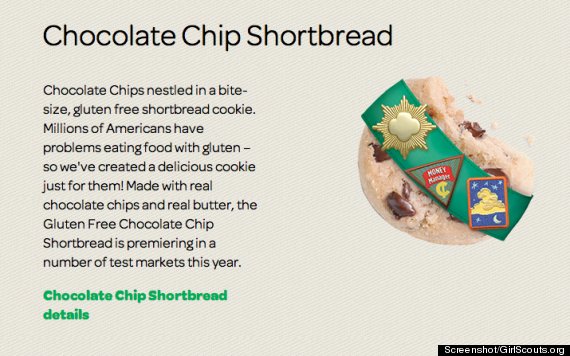 According to the website of ABC Bakers, a maker of Girl Scout Cookies, the chocolate chip shortbread cookie will be making its debut in 20 test markets this year. The gluten-free snacks will be available in some parts of Maryland, California, Pennsylvania, North Carolina, New York and Wisconsin, among a handful of other states.
"ABC will conduct research during and after the sale to determine whether to go national with this cookie in the future since ABC Bakers is all about staying on the cutting edge, and bringing people what they want in today's world," the company's website reads.
The Girl Scout cookie season will officially kick off on National Girl Scout Cookie Weekend, which will be held on Feb. 7 and 8. The event will mark the first time that cookie lovers will be able to purchase the Chocolate Chip Shortbread cookie.
Would you try the new gluten-free chocolate chip shortbread cookie? Tell us below.
BEFORE YOU GO
PHOTO GALLERY
Gluten Free Bread Recipes