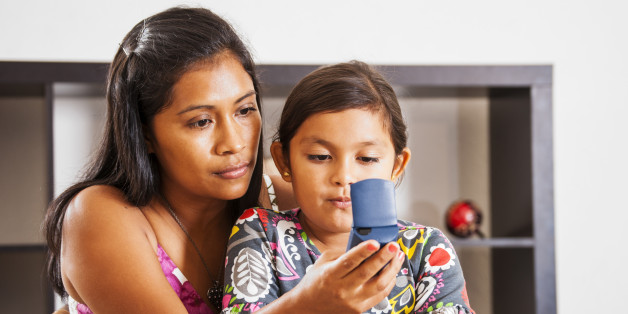 Cancer is the number one killer of Hispanics in the United States according to American Cancer Society research released in the later part of 2012. After that, heart disease tops the list as the most prominent health risk to the community. Despite the numbers, however, a recent poll from NPR/Robert Wood Johnson Foundation/Harvard School of Public Health indicates Hispanics see diabetes as the most serious risk to the health of their families.
More than three times as many Hispanics were concerned about diabetes than were concerned with cancer.
"These findings are surprising," Robert J. Blendon, Sc.D., Richard L. Menschel Professor of Health Policy and Political Analysis at the Harvard School of Public Health, said in a statement. "Previous polls have shown that Latinos see cancer as the most important health problem facing the country. But when asked about their own families, Latinos cite diabetes as the biggest problem."
According to the poll, approximately 19 percent of Hispanics surveyed felt diabetes was the most concerning health problem facing their families, compared to just 5 percent of Latinos who felt cancer was the top concern. What's more, diabetes remained the top concern regardless of immigration status, though non-immigrant Hispanics were more concerned about the disease (22 percent) compared to immigrant Hispanics (16 percent).
The findings were universal across Hispanic subgroups; experts polled individuals from Mexican, Puerto Rican, Cuban, Dominican, South American and Central American heritage, as well as Hispanics of varying immigration status.
Hispanics and leading causes of death in the community
While diabetes may be the primary cause of concern for Hispanics when it comes to their families, statistics still indicate cancer is the number one killer of individuals of this ethnicity, with more than 29,900 deaths for Hispanics annually attributed to cancer. Not far behind in number of deaths for Hispanics is heart disease, which the most recent data indicates is the cause of more than 29,600 deaths annually.
Diabetes is the fifth leading cause of death for Hispanics in the United States, according to the Centers for Disease Control, with more than 3.2 million Hispanic adults, 18 years and older, (13.2 percent) having diabetes. The condition is more prevalent in older Hispanics with the highest rates seen in those aged 65 and older. The Office of Minority Health indicates Hispanics are 1.7 times as likely to have diabetes as non-Hispanic whites, and Mexican Americans, the largest Hispanic subgroup, are almost twice as likely to have diagnosed diabetes than non-Hispanic whites.
The numbers aren't the same when it comes to other countries, which experts feel may factor into current Hispanic views on diabetes being the most serious risk to families. In Mexico, for example, the Pan American Health Organization indicates diabetes is the number one killer, with cancer rated as number two. This corresponds with Mexico's current title as the world's most obese nation, as obesity is seen as the primary risk factor for developing diabetes.
Previous research suggests the unhealthy diet of Hispanics plays a role in their diabetes risk; the poll from NPR/Robert Wood Johnson Foundation/Harvard School of Public Health also showed Hispanics do not tend to view their dietary habits as unhealthy. The poll indicated approximately 38 percent of immigrants said their diet was healthier in the United States, and 39 percent saw their diet about as healthy as their country of origin. Only 21 percent of Hispanics viewed their diet as less healthy compared to their native diet, with Cuban immigrants significantly more likely to see their diet as more healthy in the U.S. (60 percent), compared to immigrants of Dominican (37 percent), Mexican (36 percent), or South American (21 percent) heritage.
Originally published on VOXXI as Hispanics view diabetes as most prominent health risk to their families
BEFORE YOU GO
PHOTO GALLERY
Latinos And Health Insurance