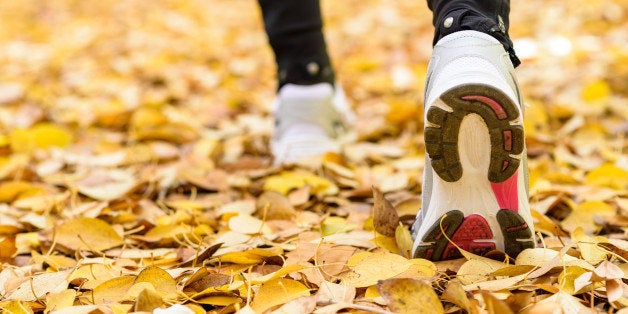 You've heard it from your doctor, from your pedometer-toting pal -- maybe even your mother: You need your 10,000 steps a day!
Accumulating steps over the course of the day (no matter how brief each isolated walk may be) is certainly better than nothing. But, according to recent research, merely reaching the 10,000-step milestone doesn't mean much if health and fitness are what you're after.
In the study, published in the Journal of Physical Activity & Health, 70 adults wore a pedometer for four days. The pedometer logged steps taken but also pace, classifying walking as "aerobic" if the wearer was taking 60 or more steps per minute for at least one minute or "non-aerobic" if the wearer was taking fewer than 60 steps and/or walking for less than one minute.
The study participants were grouped according to the number of steps they took and the rate of their steps, and researchers got to work crunching the numbers on body fat percentage, waist circumference, body mass index, blood pressure and VO2max.
While the research points to the important of upping your intensity, it certainly doesn't mean slow walkers should give up: Some activity is always better than nothing. The authors conclude simply that "intensity seems an important factor to consider", especially when it comes to walking for physical fitness or certain health measures.
BEFORE YOU GO
PHOTO GALLERY
How To Move More This Weekend