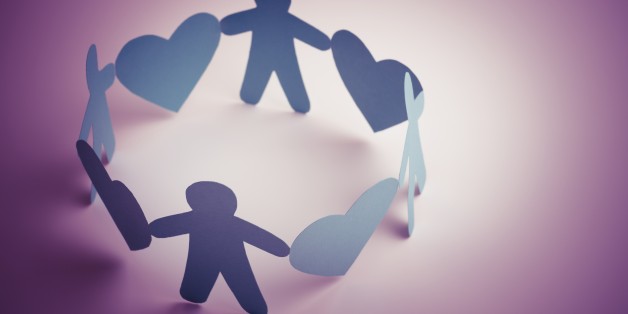 The stress and strain of constantly being connected can sometimes take your life -- and your well-being -- off course. GPS For The Soul can help you find your way back to balance.
GPS Guides are our way of showing you what has relieved others' stress in the hopes that you will be able to identify solutions that work for you. We all have de-stressing "secret weapons" that we pull out in times of tension or anxiety, whether they be photos that relax us or make us smile, songs that bring us back to our heart, quotes or poems that create a feeling of harmony, or meditative exercises that help us find a sense of silence and calm. We encourage you to look at the GPS Guide below, visit our other GPS Guides here, and share with us your own personal tips for finding peace, balance and tranquility.
Never underestimate the power of a little kindness. When we're supportive of others, we're not only making a difference in their lives but in our lives as well. Volunteering our generosity make us happier individuals and can even help us live longer. Why wouldn't we want to boost our own well-being while improving the lives of others?
Next time you're feeling down, think about giving back -- even if it's in just a small way. Check out the playlist below, which is full of tunes that promote love and generosity. Tell us in the comments: What songs about kindness would you add to the list?
What A Wonderful World -- Louis Armstrong
Try A Little Kindness -- Glen Campbell
I'll Stand By You -- Glee Cast
Come Together -- Joe Cocker
Man In The Mirror -- Michael Jackson
Imagine -- Diana Ross
Bridge Over Troubled Water -- Clay Aiken
One -- U2
If Everyone Cared -- Nickelback
Stand By Me -- Ben E. King
For more GPS Guides, click here.
BEFORE YOU GO
PHOTO GALLERY
Health Benefits Of Gratitude