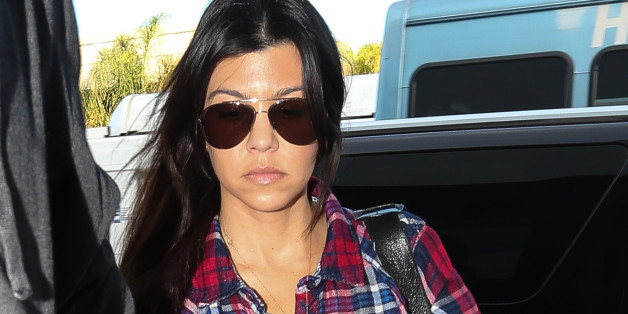 Do not tell Kourtney Kardashian's kids to cover their mouths.
The reality star took to Twitter to blast an airline passenger who found it necessary to offer up some unsolicited advice. Apparently, the individual in question made an out-of-line comment, and the mother of two was none too pleased with it.
She posted her reaction on Tuesday, Jan. 28, writing:
People on airplanes are so wild these days... Telling other people's children to cover their mouths. Cover YOUR mouth.

— Kourtney Kardashian (@kourtneykardash) January 29, 2014
It's unclear if the comment was made to one of Kardashian's kids or to the kids of someone she knows.
Kardashian was recently on vacation in Mexico with Scott Disick and their two children: Mason, 4, and Penelope, 18 months. The family was photographed walking through Los Angeles International Airport on Sunday, Jan. 26.
Although she is a celebrity mom, that doesn't mean Kardashian is raising her children any differently than a non-celeb parent would.
"Definitely you want to spoil your kids," she has said in the past. "But I want them to learn responsibility and want them to make their own money."