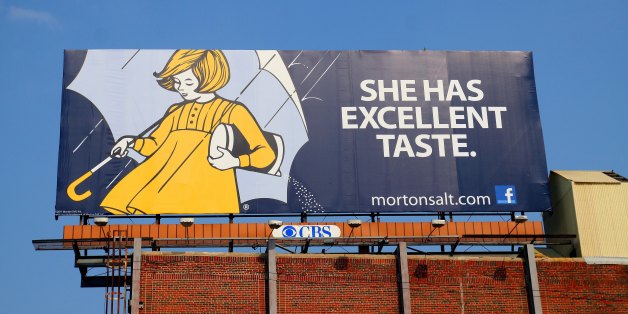 Morton Salt's iconic "Umbrella Girl" got a few minor tune-ups for her 100th birthday this week.
The Chicago-based company recently revealed a fresh version of the logo, only tweaking the font and and some of the lines in altogether minimal ways. Design firm and publisher Under Consideration wrote of the updated design:
"The new Umbrella Girl has been updated for the better, removing some of the extraneous line work that muddied up the illustration when rendered small. Compared to the 1933 – 1941 and 1956 – 1968 updates, where new dresses and hairstyles were introduced, this is a very conservative update."
You can see from the comparison below how little was changed with the update:
According to the company's archives, Sterling Morton, the son of founder Joy Morton, championed the umbrella girl design over other designs under consideration because it represented "the whole story in a picture – the message that the salt would run in damp weather was made beautifully evident."
The history of the Morton Salt "Umbrella Girl" as chronicled by the company: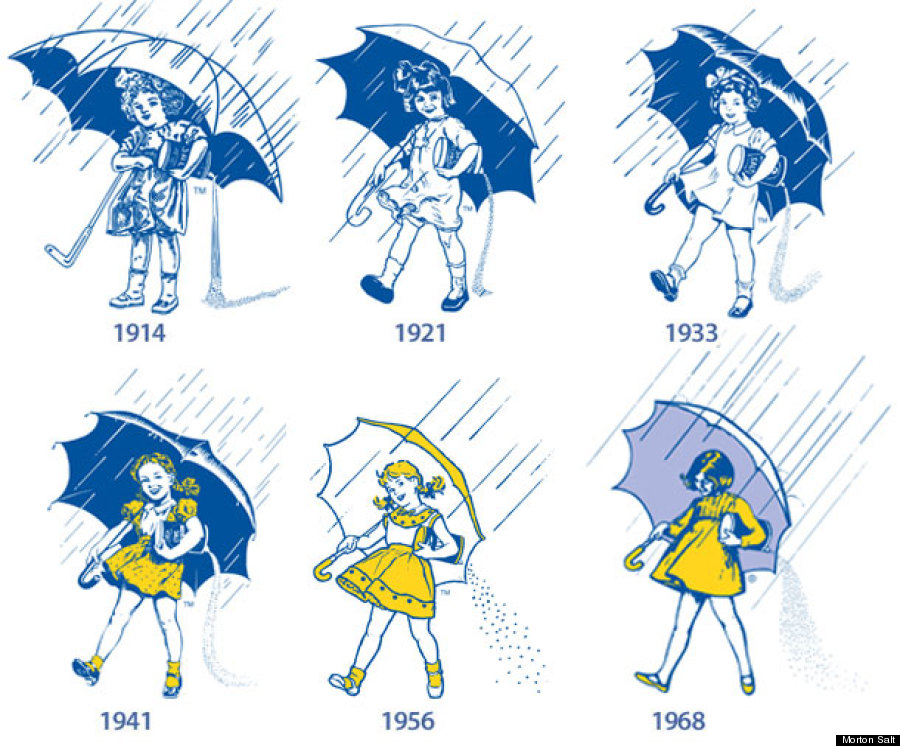 The company is celebrating the Umbrella Girl's 100-year anniversary with events throughout the year, including 100 parties in 100 cities, Morton Salt Girl day at Wrigley Field and with Facebook and Instagram lookalike contests, the Tribune reports.
BEFORE YOU GO
PHOTO GALLERY
The Oldest Company Logos In America: 24/7 Wall St.