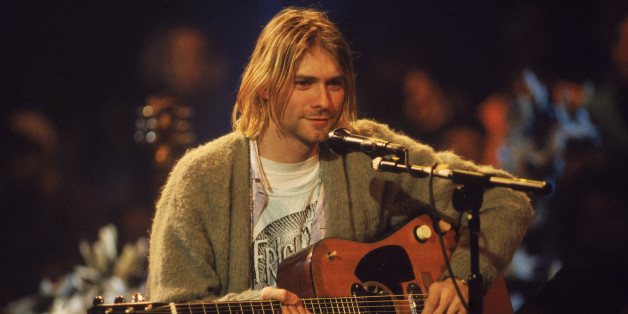 The Miley Cyrus episode of "MTV Unplugged" airs on Wednesday, reigniting one of the network's most iconic shows, which was once at the epicenter of music culture.
Many of the '90s and early 2000s' most popular artists headlined "Unplugged," and in turn the series doubled as a ratings cash cow for the network while providing a bump on the Billboard charts for performers. Today, the show is regarded as more of an MTV relic: episodes still air sporadically (Florence + the Machine and Mumford & Sons are among the acts that headlined recently), but "Unplugged" hasn't been a staple on the airwaves in more than a decade.
Whether or not Cyrus' appearance will help to electrify "Unplugged" is yet to be seen (and, honestly, doubtful considering the current landscape at MTV). But with a guest appearance by Madonna, in which the two will perform a medley of "Don't Tell Me" and "We Can't Stop," all eyes should be on Cyrus as she brings her antics to the stripped-down "Unplugged" stage. Meanwhile, let's reminisce about past artists who've graced the show. Check out select clips below.
PHOTO GALLERY
'MTV Unplugged' Through The Years (listicle)
BEFORE YOU GO
PHOTO GALLERY
Celebrity News & Photos