The New York Post recently had to scrap its front page mid-printing, admitting that the image could be seen as "offensive."
The newspaper was primed to run an illustration of new Yankees player Masahiro Tanaka seated in an aircraft similar to what the Japanese military used to bomb Pearl Harbor: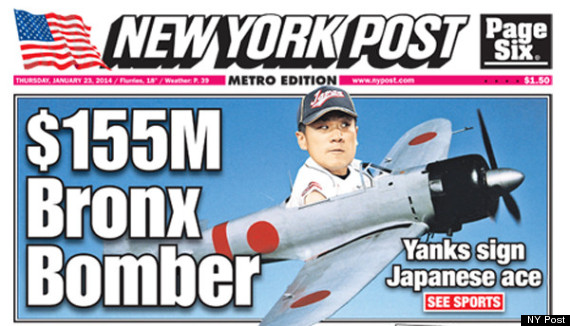 The image did make it onto some copies of the newspaper, and was later pulled and replaced with: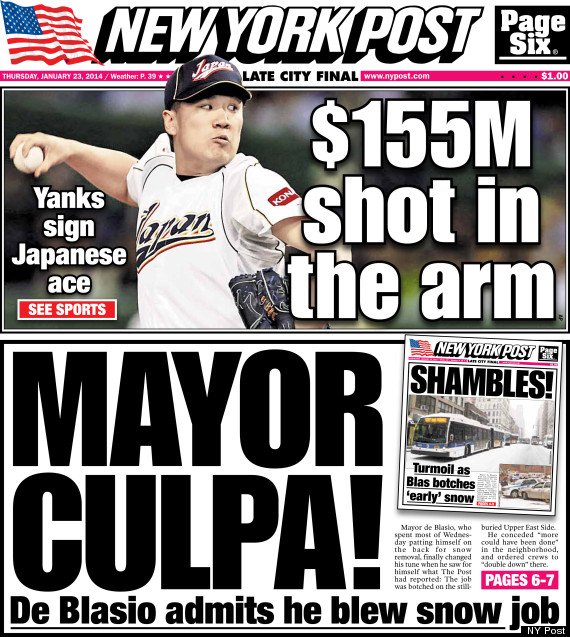 "We recognized early on that an image intended to amuse and play off the Yankee nickname 'Bronx Bombers' might be considered offensive by some people, even though that was not our intention," Frank Zini, the managing editor of the Post, explained in response to an email from the Asian American Journalists Association.
The AAJA said it was "relieved" that the Post came to that conclusion and changed the cover, but demanded "a more direct apology" from the newspaper.
The Post, of course, is no stranger to controversy when it comes to its front pages. In this case, however, the newspaper actually seemed to think that the front page went too far.