The case for improving income inequality took center stage during President Obama's State of the Union address on Tuesday night when he called for a "year of action."
While there has always been a wealth gap in the United States, the disparity between the rich and the poor has grown recently, making it a hot-button issue.
From 2009 through 2012, incomes for the highest-earning 1 percent of Americans skyrocketed 31 percent, according to data gathered by Emmanuel Saez, an economist at University of California, Berkeley. For the rest of the country, it grew an average of just 0.4 percent.
"Inequality has deepened. Upward mobility has stalled," Obama said on Tuesday night. "The cold, hard fact is that even in the midst of recovery, too many Americans are working more than ever just to get by -- let alone get ahead. And too many still aren't working at all."
These are the groups who are bearing the brunt of income inequality and feeling the most uncertain about their futures, according to Deborah Weinstein, executive director of the Coalition on Human Needs -- a group that works to improve the needs of vulnerable populations.
Single mothers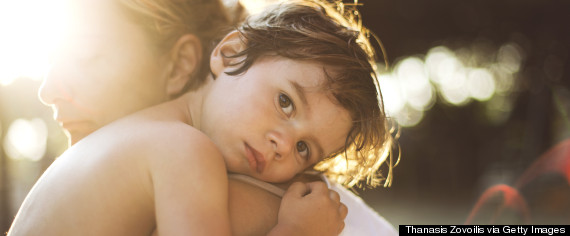 In 2013, the number of single-mother families living in poverty increased to 4.1 million, or 41.5 percent, according to a U.S. Census report released in September.
A major obstacle single mothers face is that they often work in care-giving fields that historically pay low wages, including teaching and caring for the elderly, according to Weinstein.
Weinstein told The Huffington Post that one of her clients works as an aide for seniors -- a job she loves and is "extremely" skilled at. However, the agency that employs the woman doesn't give her enough hours to work and doesn't pay her on-the-job costs. As a result, she feels that she has no choice but to leave the field, and is currently seeking employment as a cashier.
Weinstein says that when it comes to care-giving jobs, it's important for the government to serve as a model employer. Instead of "ratcheting down the pay" for such professions, the government should make an effort to increase compensation and advancement opportunities for care-giving roles.
Post-9/11 veterans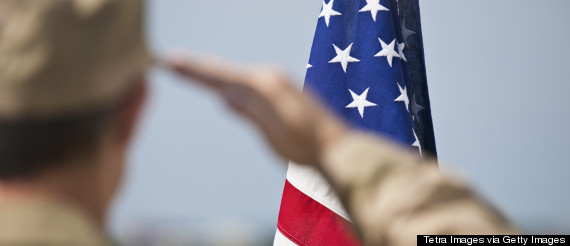 The U.S. government has made some remarkable strides in helping to improve the lives of veterans. Homelessness among veterans has dropped 24 percent since 2010 and the government hopes to completely end veterans' homelessness next year. Additionally, unemployment among veterans dropped to 5.5 percent in December, the lowest rate in five years, according to the Bureau of Labor Statistics.
Still, post-9/11 veterans face a grim situation. This group's unemployment rate remains higher than the national rate.

Those who served in Afghanistan and Iraq often grapple with a hidden hiring discrimination when they return, USA Today reported in April. Employers are not permitted to ask interviewees about their mental health status, and many simply assume that veteran candidates are living with post-traumatic stress disorder or other mental health issues, and could potentially "go postal." This fear often leads hiring managers to reject veterans from potential jobs, according to the paper.
Experts say that public-private partnerships -- a hiring model the government has supported -- are key to getting vets jobs.
Joining Forces, a 2-year-old initiative founded by Michelle Obama and Jill Biden, has gotten 2,000 companies to pledge to hire U.S. veterans. Walmart is one of those companies and last January, the retailer committed to hiring more than 100,000 veterans over the course of five years.
College graduates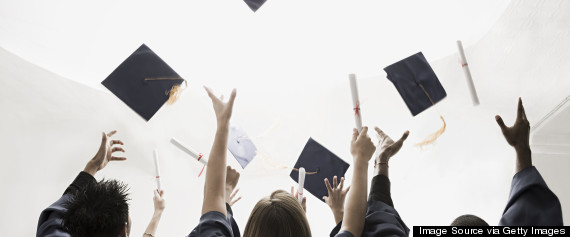 Considering that college graduates' unemployment rate is the highest it has been in more than 20 years, this is a pretty bad time to be completing a bachelor's degree.
What's even more disconcerting is that even when the economy improves, many of these graduates could be at an irreversible disadvantage, experts say.
"When young people come of working age in a recession period, where unemployment is high, they lose ground as compared to similar folks who are lucky enough to start working when the economy is good," Weinstein told The Huffington Post. "They may never catch up. If they do, it will take years and years."
On Tuesday night, Obama acknowledged the overwhelming need to improve opportunities for college-bound students and recent graduates, and outlined his plan to do so.
Following the framework of the Joining Forces initiative, the White House recently organized a College Opportunity Summit where 150 universities, businesses and nonprofits committed to reducing inequality in access to higher education, Obama said.
The president also said that he's offering millions of graduates the opportunity to cap their monthly student loan payments to 10 percent of their income, so they're not crippled by debt. Additionally, Obama is working on redesigning high schools so that teens can begin to get real-world education.
People with disabilities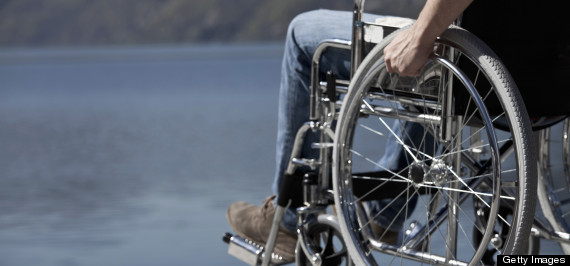 According to a 2012 U.S. Census Bureau report, 10.8 percent of people living with severe disabilities have experienced persistent poverty.
In a HuffPost blog that quickly went viral, Rachelle Friedman -- who became a quadriplegic in 2010 following a spinal cord injury -- dispelled a number of misconceptions about those living with disabilities. One being that "[they] all live off of the government and that's how [they] like it."
As Friedman explained, many people with disabilities would love nothing more than to land a job, but they first have to beat out able-bodied candidates and consider what would happen if they had to give up Medicare or Medicaid, since regular insurance often doesn't cover caregivers and other essentials.
Weinstein says that employers, especially in a tight economy, often "take the easy way out" by hiring someone who doesn't require special accommodations.
However, according to a 2010 Job Accommodation Network study, more than half of on-site accommodations for people with disabilities cost nothing. Furthermore, companies that employ people with disabilities have better retention rates, reducing the high cost of turnover, according to the U.N. Other surveys found that after one year of employment, the retention rate for people with disabilities is 85 percent.
The elderly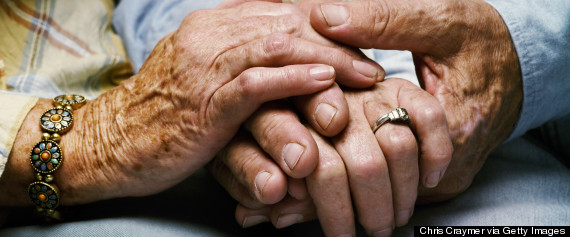 In 2012, 3.9 million seniors were living in poverty.
Older women appear to be struggling the most. According to the National Women's Law Center, the number of senior women living in extreme poverty jumped by 18 percent from 2011 to 2012.
From 2001 to 2011, the number of seniors who were food insecure doubled to 4.8 million, a report by Feeding America and the National Foundation to End Senior Hunger revealed.
The root of the problem for many struggling seniors is that their retirement security and savings have declined, and home values have plummeted, Weinstein told HuffPost.
To sufficiently protect seniors, some say the best approach would be to protect Social Security. While others disagree, Weinstein says that cutting the annual increases in Social Security, which Obama proposed in April, could devastate seniors.
"The poorest," Weinstein said, "will become considerably more poor if that proposal does take effect."

BEFORE YOU GO
PHOTO GALLERY
State of the Union 2014