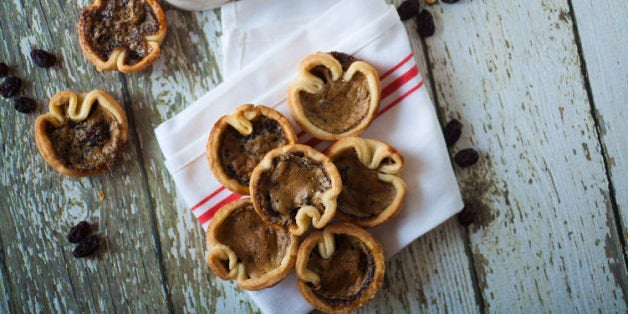 We have good news for you: there is a pastry known as the butter tart, and yes, it's as good as it sounds. This typical Canadian dessert is one of the reasons we're so fond of our neighbors to the north so much -- for that and their poutine.
Butter tarts are just like small pecan pies -- sounds pretty great already, we know -- except minus the pecans and doubled up on the buttery, sugary filling. You can find butter tarts that are runny or firm, dotted with raisins, nuts or nothing at all. But there's always one constant when it comes to butter tarts, and that's that they're filled with loads of that sweet filling that makes us feel like we've just been given the greatest gift on earth. These tarts are amazing and beautiful and genius all at once.
In Canada, these buttery tarts are available all year round -- not just during the month of November like our beloved pecan pie -- which means that you have nothing holding you back from making some right now (and everyday from here on out). So what are you waiting for? Go make some butter tarts.
BEFORE YOU GO
PHOTO GALLERY
French Desserts