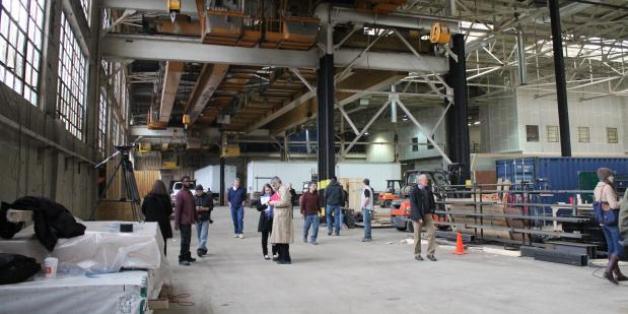 NEAR WEST SIDE — Cinespace Chicago, the 50-acre studio that has served as a major filming location for Chicago's burgeoning movie and TV scene, wants to open a huge Hollywood-style backlot that would be the first of its kind outside Los Angeles.
Cinespace President Alex Pissios said he plans to construct buildings or alter facades on existing properties he owns to resemble streets in Paris, New York or even Chinatown, and to include things like libraries or police stations.
The lot would be fenced-in and stretch the length of the film studio's blocks-long property, which runs from 16th Street to Ogden Avenue and from Washtenaw Avenue to a viaduct a block west of Western Avenue.