Facebook wants to take news out of the News Feed.
On Thursday, the social behemoth introduced a new iPhone app called Paper, and it's a new way for you to catch up with your friends and consume news. The app is the first to come out of Facebook's Creative Labs project, which promises to roll out a stream of new standalone apps for Facebook over the coming year.
Companies both large and small have been eyeing news as that next thing to be redefined by mobile apps. Just this month, Yahoo launched a news app called Yahoo News Digest based off of summarization software developed by a 17-year-old tech whiz hired by Marissa Mayer. Meanwhile, Jason Calacanis, founder of several successful blogs including Engadget and Joystiq (which, like HuffPost, are now owned by AOL), released an app called Inside that promises to summarize news with the aid of human editors.
Facebook's new app lets you choose different interests -- like sports, science or design -- and see personalized feeds on those subjects. "Each section includes a rich mix of content from emerging voices and well-known publications," Facebook wrote in a news release.
You'll also be able to see your News Feed in a new format. Along with your selection of news topics, Paper also shows off the videos, photos and longer written posts from your Facebook News Feed with what it calls a "an immersive design and fullscreen, distraction-free layouts."
Paper will be available in the iPhone's App Store in the U.S. starting Feb. 3, the day before Facebook's 10th birthday. Paper works best on newer iPhones and won't work on iPhones older than the iPhone 4 or on tablets, according to The Wall Street Journal.
Here's a peek at what Paper will look like: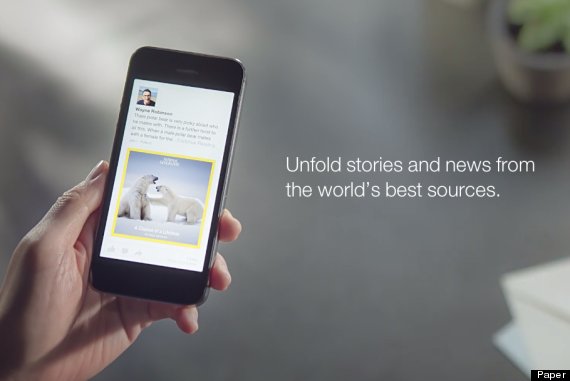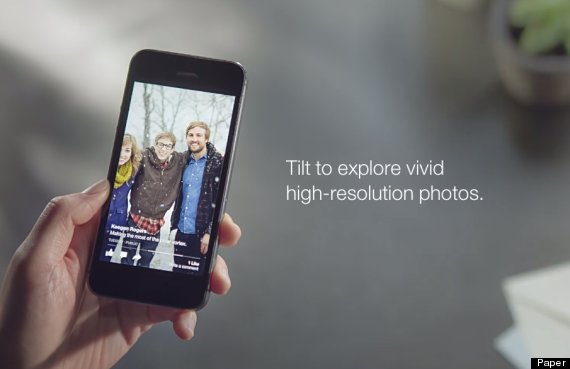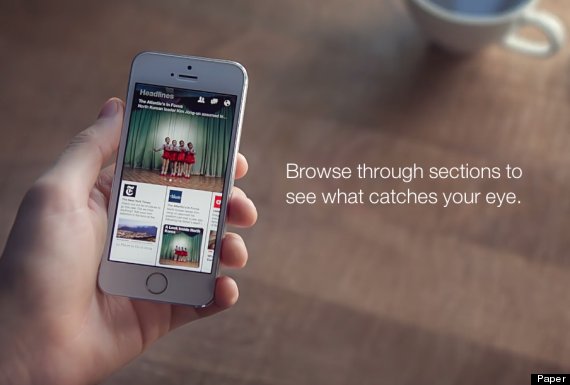 Facebook wants Paper to be successful, obviously, but it doesn't expect it to replace the main Facebook app anytime soon. In Bloomberg Businessweek's new interview with founder Mark Zuckerberg, Facebook executives tempered expectations by suggesting that Paper is "tailored for smaller audiences and won't achieve blockbuster, billion-user success anytime soon."
Two of Facebook's other big app spin-offs, Messenger and Poke, have been a hit and a miss. Facebook's Messenger app has grown 70 percent over the past three months, Zuckerberg said on Wednesday. On the other hand, Poke, Facebook's answer to the ephemeral messaging app Snapchat, never really took off.