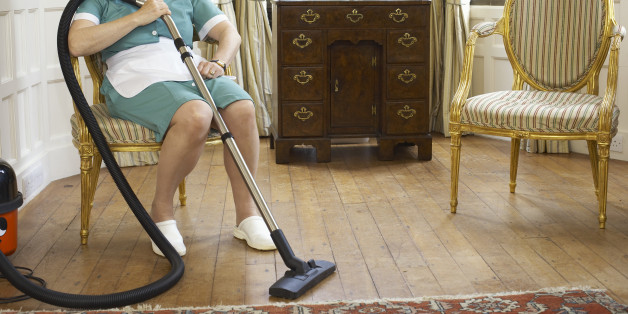 There's dense -- and then there's this guy.
A British millionaire who invited his girlfriend to move in while he was still living with his ex-wife could not understand why his former missus became "so aggressive" when he asked if she would stay on as his housekeeper.
According to the Telegraph, the man, now in his 70s, married his ex-wife in the 1970s. The pair, who remained unnamed in the British press, divorced in the 1990s but continued to live together up until a few years ago, when the man moved his new girlfriend and her 12-year-old daughter into the home.
That's when the man asked his ex-wife if she would stay on "as some sort of housekeeper."
Unsurprisingly, the ex-wife found the suggestion "very demeaning and upsetting," and took her former husband to court. On Wednesday, a judge said there was "no distinction" in the couple's lives before and after the divorce and ruled that the woman was entitled to half her ex's fortune, a total of around $8 million.
We were going to nominate this British businessman as the worst ex ever, but we forgot about these people. Check out the slideshow below for five exes who behaved just as badly after divorce:
PHOTO GALLERY
5 Exes Who Will Make You Grateful For Yours
Keep in touch! Check out HuffPost Divorce on Facebook and Twitter.