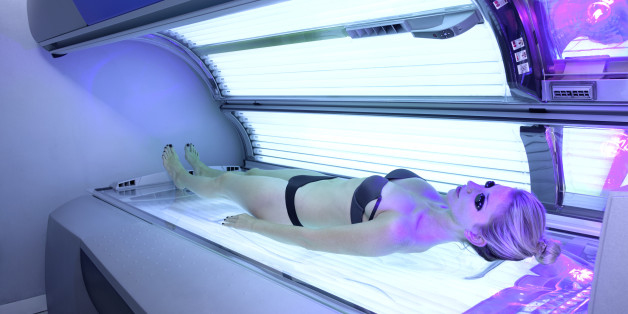 More than one-third of adults in 16 western countries have indoor-tanned at least once in their lives, with 15 percent saying they've indoor-tanned in the last year, according to a new review.
The review, published in the journal JAMA Dermatology, also showed that more than half of college students and about one in five teens in Western countries has indoor-tanned.
Researchers analyzed studies relating to indoor tanning that involved populations from the United States, Europe and Australia. In total, data from 490,000 people and 88 studies were included in the analysis.
In addition, researchers estimated that indoor tanning is the culprit behind 450,000 new cases of skin cancer a year -- for context, skin cancer cases from indoor tanning are higher in the regions analyzed in the study than lung cancer cases from smoking.
"Clearly, the mortality associated with lung cancer is far greater than that for skin cancer, and smoking causes many other health risks," they wrote. "However, it is striking that although the population proportional attributable risks of these two behaviors are quite different (approximately 3 percent-22 percent for skin cancer compared with approximately 90 percent for lung cancer), the extremely high incidence of skin cancer means that there are more skin cancer cases attributable to indoor tanning than lung cancer cases attributable to smoking."
The findings are especially important given research shows that skin cancer also raises the risk of other cancers. A 2013 study in the journal PLOS Medicine showed that men who have had non-melanoma skin cancer have a 15 percent increased risk of another cancer, while women have a 26 percent increased risk.