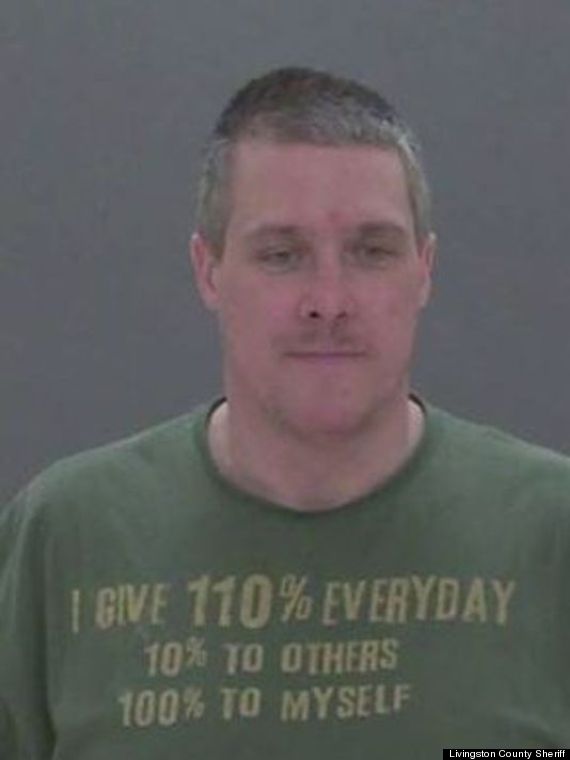 If the shirt fits, wear it.
Jodi J. Jackson is accused of stealing from a laundromat, according to the Democrat and Chronicle, but luckily for us he at least had a chance to pull this classic T-shirt from the wash:
I GIVE 110% EVERYDAY

10% TO OTHERS

100% TO MYSELF
The man's a giver. Clearly, he just prefers to give to himself.
Jackson was nabbed after a weeklong investigation and has been charged with burglary, criminal mischief and grand larceny, according to the New York Daily News. Police say more charges are expected in a string of similar burglaries, according to the Genesee Sun.
This isn't Jackson's first brush with the law.
Last year, he was arrested for driving while intoxicated, loud exhaust, driving without a license, false impersonation and more - all during a single traffic stop, according to a police report cited by the Livingston County News.
There's no word on what he was wearing then.
BEFORE YOU GO
PHOTO GALLERY
Dumb Criminals: Mugshot Gallery