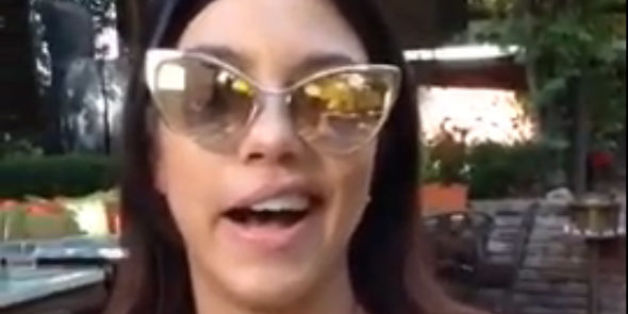 Kourtney Kardashian never fails to make her younger sister Khloe smile, even when she'd rather not.
On Wednesday (Jan. 29), Khloe, 29, shared a Keek video of her sister after a trip to the dentist. Kourtney's numb and lopsided mouth was apparently too much for Khloe to handle as she laughed hysterically.
Kourtney, 34, didn't appear to appreciate Khloe cracking up at her and tried to cover her face with a napkin and a menu, telling her sister "It's not nice," to be laughing and recording her. "It's not funny," she told Khloe, who very much disagreed.
Later, it seemed that even Kourtney was tickled by her frozen face, as she posted her own video, and wrote, "This is so unreal! Thanks Dr. Sands for making me look so gorgeous today! I can't stop laughing."
BEFORE YOU GO
PHOTO GALLERY
Celebrity TMI Moments