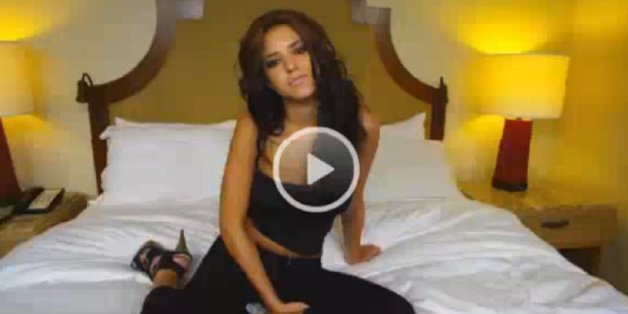 Yet another beauty pageant contestant is ensnared in a porn scandal.
In an in-depth investigative piece, Gawker makes a convincing case that Kristy Althaus, runner-up in the Miss Colorado Teen USA 2012 pageant, likely lost her title after an adult film she apparently starred in came to light.
Gawker has links to where readers who are so inclined can watch the full-length porno in question. The actress in the flick bears a striking resemblance to the woman in the red dress featured in the video below. WARNING: audio in this video is not great. Story continues below.
On one of the sites where the illicit film can be found, the actress is identified as " "Miss Teen Colorado Runner Up."
Gawker also discovered that, after the clip surfaced, Althaus' name and clip of her getting second place was scrubbed from the pageant's site.
The Huffington Post reached out to the producer of the pageant who did not immediately return a call for comment.
This is at least the second time in as many years that a beauty pageant contestant has been stripped of her title for stripping down.
In February of last year, former Miss Teen Delaware USA Melissa King lost her crown after it was revealed she had appeared in a porn video.
These days, King appears to have gotten over the loss and even poked fun at the controversy in September.
Writing for Policy Mic, Benjamin Cosman wonders why contestants' off-stage adult activities are problematic:
But why does it matter if these girls do porn? Aren't they free to make whatever decisions they choose? Why should that have any effect on their beauty pageant prospects?
What do you think?
BEFORE YOU GO
PHOTO GALLERY
Former Miss Delaware Teen USA