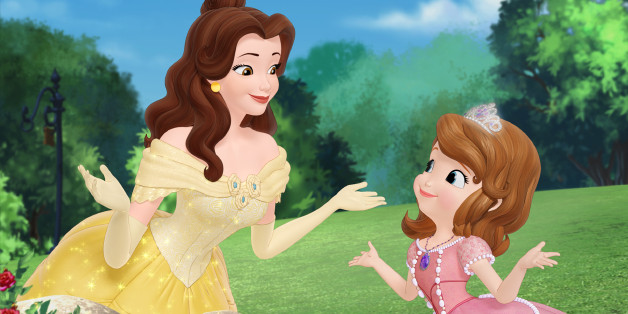 One of the Internet's favorite conversations is about Disney princesses and their unrealistic depictions of young girls. Their waists are tiny, their hair is silky smooth and in Disney's latest hit, "Frozen," Anna's eyeballs are actually larger than her wrists. So what message does this send teens? That, perhaps, in order to seem appealing, worthy or princess-like, you must look a certain way.
Jewel Moore, a junior in high school from Farmville, Va., has decided to turn this talk into action. She's started a petition on Change.org asking Disney to create a plus-size princess in an upcoming movie.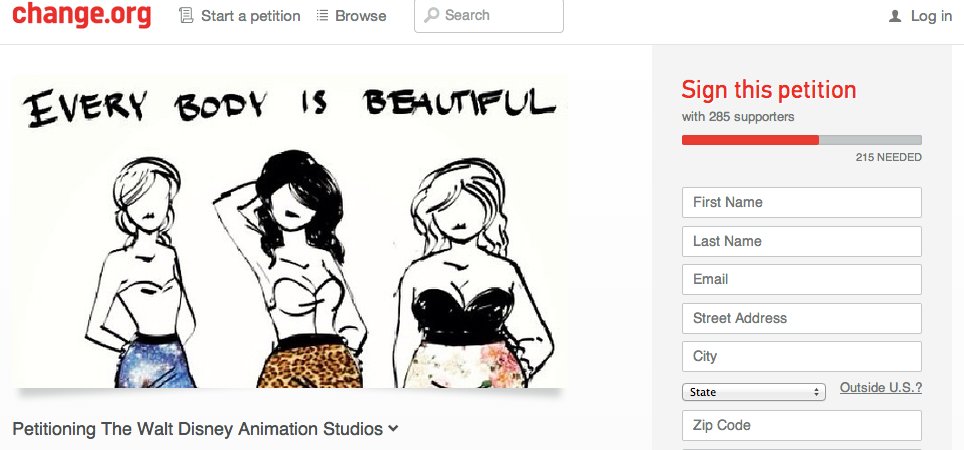 Moore writes, in part:
I made this petition because I'm a plus-size young woman, and I know many plus-size girls and women who struggle with confidence and need a positive plus-size character in the media.

Studies show that a child's confidence correlates greatly with how much representation they have in the media. It's extremely difficult to find a positive representation of plus-size females in the media. If Disney could make a plus-size female protagonist who was as bright, amazing, and memorable as their others, it would do a world of good for those plus-size girls out there who are bombarded with images that make them feel ugly for not fitting the skinny standard.
Research supports Moore's concern for her plus-sized peers. A recent study found that two-thirds of 13-year-old girls fear weight gain and, according to data cited by the National Eating Disorders Association, more than half of teenage girls engage in unhealthy weight control behaviors, like skipping meals.
As of Wednesday morning, Moore's petition had 215 signatures, and supporters echoed her message. "I, as a plus sized individual, feel as though a plus sized role model (Disney princess) would have made [me] into a more confident person in my own skin. This is for the little girls who still have a chance for that," one signer wrote.
BEFORE YOU GO
PHOTO GALLERY
Meet Our Body Image Heroes