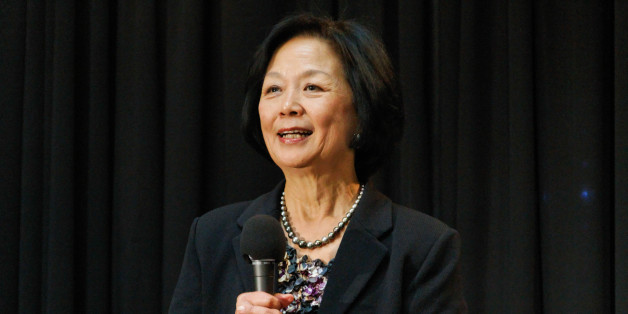 When University of Illinois at Urbana-Champaign Chancellor Phyllis Wise announced Sunday that classes would proceed as scheduled the following days, despite a weather forecast of high temperatures barely breaking into single digits, she was almost immediately targeted by a series of offensive -- and sometimes racist and sexist -- tweets from students and a Change.org petition signed nearly 9,000 times.
On Thursday, Wise responded to the student backlash and Inside Higher Education published an op-ed from Wise that addressed the "digital hate."
The chancellor admitted the tweets, shared using the hashtag #F***Phyllis, "disturbed" her, though she noted she believed the comments do not "truly reflect my university" as she also received a flood of supportive phone calls, emails and even some flowers:
What was most disturbing was witnessing social media drive a discussion quickly into the abyss of hateful comments and even threats of violence. I shudder to think what might happen if that type of vitriol were directed at a vulnerable member of our student body or university community. … [T]his incident shows that we still have work to do.
In a separate post to her blog on the UIUC website, Wise described the incident as "a chance for us to talk about how we go about ensuring our campus environment is one that encourages diverse opinion and fair debate and is a place where great ideas flourish."
According to the Daily Illini, a "Campus Conversation in Civility" conversation has been scheduled for next Tuesday to discuss the incident. Wise is expected to attend the event, which comes on the heels of a formal apology issued via mass email by the school's student body president.