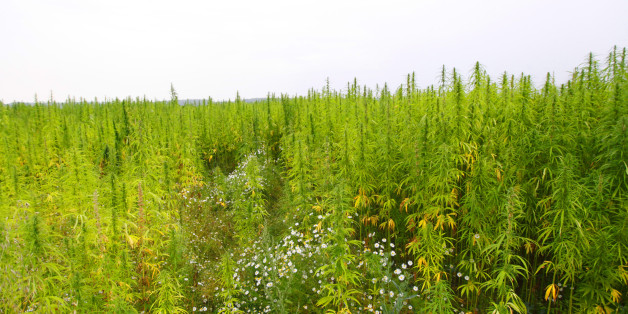 Two Texas lawmakers have tried to reform the state's draconian marijuana laws for years, but their efforts have come up against a stubborn legislature that they say fears being seen as soft on crime. But now, with changing public opinion on marijuana, there may be a glimmer of hope for success.
State Rep. Harold Dutton (D-Houston) plans to re-introduce a bill that would lower the state's penalties for people caught possessing small amounts of marijuana. It will be his fourth attempt at passing the legislation.
Right now, someone caught with even a crumb of weed in Texas can be convicted of a class B misdemeanor. The person can be sentenced to six months behind bars, even if it's a first offense.
Dutton's bill would make it so that someone caught with an ounce or less of cannabis would be charged with a class C misdemeanor, an offense comparable to a traffic ticket, Dutton explained. Under the proposed law, the offender would also have to attend a drug awareness class.
"Texas is seen as a state that is tough on crime. We've been sending people to prisons and jails for the past 20-25 years, but we haven't done much to actually eliminate drugs," he said.
Dutton will file his bill when the Texas legislature meets in January 2015. Despite the bill's failures to gain traction in the past, Dutton is optimistic for next year.
"I think the temperament of the public in Texas is changing. As a consequence, that will lead to a change in attitude among legislators," he said.
Alongside Dutton is another Texas Democrat who's pushing to ease the Lone Star State's drug code, if only by a little bit.
State Rep. Elliott Naishtat (D-Austin) wants to pass a conservative medical marijuana law that would create an affirmative defense for patients who use marijuana to ameliorate the effects of a bonafide medical condition and who are being treated by a licensed physician. The law would give a judge discretion to dismiss the marijuana possession charge against such a person or to proceed with prosecution.
"We have a very conservative legislature, totally dominated by Republicans," said Naishtat, who's tried to pass the same bill five times in the past. "I believe that but for members having the balls to stand up for what they know is right, this bill would have passed several sessions ago."
The problem, Naishtat explained, is that Texas state politicians are afraid to appear weak on crime. But times are changing. Last year, he said, two members of the committee told him they would take a deeper look at the research on medical marijuana. "There's been incremental movement on this bill [over the years], and maybe next session will be the one," he said.
Next session, Naishtat pointed out, Texas will have a new governor. The state's current leader, Rick Perry, who's been in office for 13 years, has repeatedly said he's against legalizing marijuana. But even Perry, a Republican, recently voiced support for drug courts -- which provide alternative sentencing for some low-level drug offenders -- and reiterated his support for letting states decide for themselves whether or not pot should be legal.
Cheyanne Weldon, the head of the state's National Organization for the Reform of Marijuana Laws (NORML) chapter, said she thinks the governor's recent remarks may open up a constructive dialogue among the state's politicians.
"Perry making that statement, it opened the door for conservatives to feel okay to talk about cannabis legalization. It made it into a legitimate topic of conversation for them," she said.
BEFORE YOU GO
PHOTO GALLERY
People More Evolved Than Obama On Pot