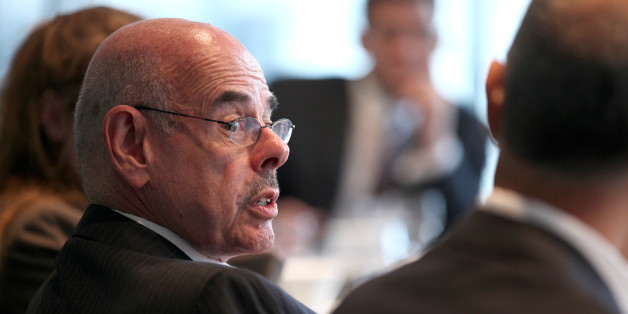 WASHINGTON –- After 20 terms in the House of Representatives, California Democrat Henry Waxman is calling it quits. And with his retirement, environmental groups will lose one of their biggest allies in Congress.
"For forty years, there has been no greater champion for protecting the environment and public health than Henry Waxman," said Gene Karpinski, president of the League of Conservation Voters, in a statement Thursday.
Waxman has racked up a number of major legislative accomplishments over the years, which his staff laid out in a 40-page report Thursday. He was a primary author of the Clean Air Act amendments of 1990, which dealt with smog and acid rain. While he is probably best remembered in environmental circles for that work, he also can claim amendments to the Safe Drinking Water Act in 1980, '86 and '96, and efforts to reduce exposure to lead and formaldehyde.
Waxman was the author of a measure requiring the federal government to cut its own planet-warming emissions, which was included in the Energy Independence and Security Act of 2007. And he co-authored the American Clean Energy and Security Act in 2009, which passed out of the Energy and Commerce Committee under his chairmanship and later passed in the House, before being largely ignored by his Senate colleagues.
He also led a number of investigations, on subjects like the politicization of science during the Bush administration and the 2010 BP oil spill.
"Ask anyone fighting for healthier communities, safer workplaces, or a brighter future for our families and they will tell you Henry was not just standing by their side, but leading the way," said Sierra Club Executive Director Michael Brune. "His name was on the most comprehensive piece of climate and clean energy legislation ever to come before the House, his voice has been raised in every battle to hold big polluters accountable, and his example should be followed by generations of lawmakers to come."
Waxman was seen as a formidable lawmaker and a fearsome investigator; his staff's report Thursday cited a news article from 2006 referring to him as "the Scariest Guy in Town." But he was also known for his ability to get things done.
Even those one would expect to see Waxman as a foe offered kind words at his departure.
"It is hard to imagine a Washington environmental community without the wisdom and perspective of Henry Waxman. While we frequently had policy disagreements with him, there was always a feeling that Mr. Waxman desired to reach agreement that advanced his objectives, even if he had to give on some points," said Scott Segal, a partner at the law firm Bracewell Giuliani, which represents a number of energy interests, in a statement. "Waxman's desire to negotiate and reach outcomes with some bipartisan input is a lesson almost completely missed by the current environmental leaders. Frankly, I'm going to miss him."
BEFORE YOU GO
PHOTO GALLERY
15 Ways You Contribute To Climate Change