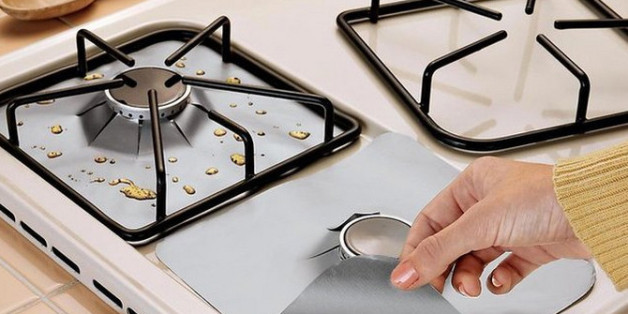 Just like a kid eating a plate of spaghetti with meatballs, cooking makes a mess. So naturally, you need to put a bib on it. While you can't really cover your entire kitchen with a plastic tarp every time you cook -- though that would be the best solution -- you can at least cover your stovetop with gas hob protectors.
These gas hob protectors (available at Fancy for $22) are the solution to your messy cooking ways. These are a non-stick, one-wipe clean, reusable cover for your stove top. The gas hob protectors come as a set of four and can easily be cut down to fit your individual stove size.
So next time you're boiling a pot of water and it overflows, don't sweat it. If you're making tomato sauce and it splatters everywhere, "eh, it's no big deal." If you spill an entire jar of maple syrup on it, IT'S OKAY, because you've got a bib on it.
Want to read more from HuffPost Taste? Follow us on Twitter, Facebook, Pinterest and Tumblr.
BEFORE YOU GO
PHOTO GALLERY
Futuristic Kitchen Gadgets