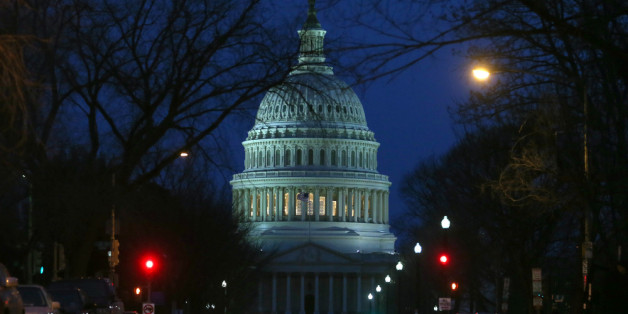 WASHINGTON -- The three major Democratic Party committees raised $16 million more than their Republican Party counterparts in 2013.
The Democratic committees raised $193 million for the year, compared with $177 million for the three Republican committees, according to reports filed with the Federal Election Commission.
The fundraising success for the Democratic committees stems from big numbers posted by the Democratic Congressional Campaign Committee and the Democratic Senatorial Campaign Committee. The DCCC raised $75.8 million, the most of any party committee, while the DSCC pulled in $52.7 million. Both committees topped their Republican counterparts by more than $15 million.
Sources: Federal Election Commission and NRSC and DSCC press releases.
"Our substantial fundraising lead is the result of one major dynamic: Americans are ready to replace this broken Republican Congress with leaders who have the right priorities and who will focus on solving problems," DCCC Chairman Steve Israel said in a statement.
The Republican National Committee, however, beat the Democratic National Committee in head-to-head fundraising for the year. In 2013, the RNC raised $80.6, almost $16 million more than the $64.7 million pulled in by the DNC.
The DNC is struggling with a large load of debt from the 2012 presidential election that it has whittled down from $20.7 million to $15.6 million. The RNC has no debt and more than $9 million cash on hand. The advantage held by the RNC may allow it to transfer huge sums into either the NRCC or NRSC to make up for low fundraising.
The money raised by these committees will finance large advertising purchases in battleground House and Senate races, among other things.
Already, the DCCC and NRCC are fighting over the special election in Florida's 13th Congressional District. The committees have combined to spend more than $850,000 in the race between Democrat Alex Sink and Republican David Jolly.
BEFORE YOU GO
PHOTO GALLERY
2012's Most Expensive House Races