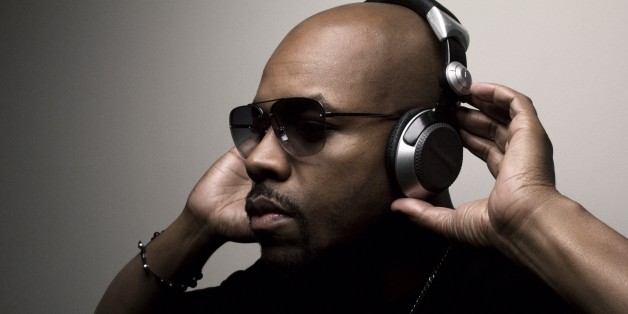 Hosting a Super Bowl party requires attention to detail. And in addition to providing food and beverages to entertain guests for football's global event, you may also want to consider selecting a masterful playlist to keep the party grooving.
No need to fret, DJ D-Nice is on the clock this weekend providing the soundtrack to five events taking place across New York City. And while the sought-after tastemaker (born Derrick Jones), who's responsible for discovering Kid Rock and original member of influential hip-hop group Boogie Down Productions, has had the opportunity of participating in various prestigious events including President Obama's 2012 campaign, he admits that he prefers to play each gig by his ear, literally.
"I'm one of those guys who really don't prepare like that. I don't create playlists for an event," the 42-year-old admitted to the Huffington Post. "If I was doing a weekly party for the same crowd, I would know what to expect. But when you do private events you never know what the audience is going to be."
"You always get a sense of music direction from the client. Let's say with a Will.i.am party, 'I want it to feel grown and sexy.' Well grown and sexy could mean anything, because grown and sexy depends on your audience and your demo. Grown and sexy for me rocking out at a Warner Bros. party is different with me rocking out at one of Jay Z's events. So honestly, I know soo much music and I really just feed off of the crowd."
With that said, we decided to mix it up with D-Nice and put his music curating skills to the test and asked him to choose 10 tracks to complete an ultimate Super Bowl playlist.
Check out his picks below.

PHOTO GALLERY
DJ D-Nice's Ultimate Super Bowl Playlist
BEFORE YOU GO
PHOTO GALLERY
Amazing Party Dips For Football Season