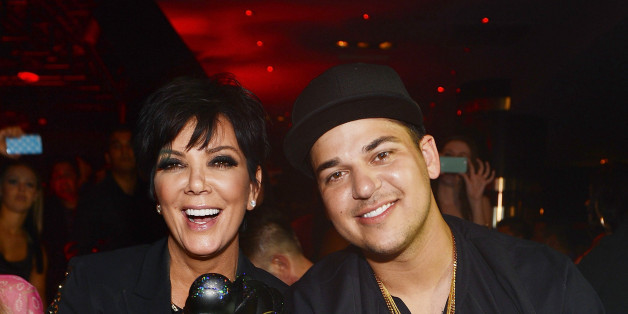 Lots of people like to keep up with the Kardashians, but someone has crossed the line from fan to fanatic. Kris Jenner and Rob Kardashian have been receiving dozens of FaceTime calls from unknown numbers.
On Thursday (Jan. 30), Kardashian posted a screenshot of his phone's FaceTime call log, which is filled with attempts to contact him from two U.K.-based numbers. In less than three hours, he received 14 calls.
It looks like he tried to call one of the numbers back before realizing what was happening.
A few hours later, Jenner posted a similar photo from her own phone, along with a caption in which she sounds pretty concerned about the situation.
And these are just SOME of the face times!!! Look! 17 tries!!! Wait till you see the missed calls and texts who does this???!!!! Can't even use my phone! @robkardashian what should we do? Help!!!!! #stalkerstatus
At one point, the caller sent 17 FaceTime invitations in a row for a total of 34 contact attempts in four hours.
Even for a family so accustomed to being in the spotlight, this is a bit much. It's unclear how the harassing caller or callers got Jenner and Kardashian's private phone numbers.
BEFORE YOU GO
PHOTO GALLERY
The Kardashians