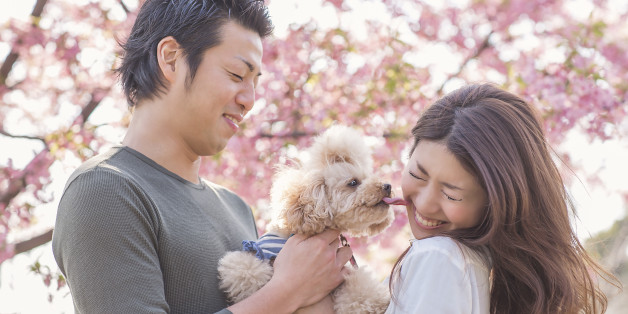 The U.S. marriage rate is at the lowest point in over a century -- it dropped from 92.3 in 1920 to a mere 31.1 in 2013. Still, many single Americans have a lot to say when it comes to marriage.
How do we know?
Earlier this month, JDate and ChristianMingle released the 2014 edition of their State of Dating in America report. The results were based on online survey responses from more than 2,600 singles between the ages of 18 and 59. Below, we picked out some of the more interesting findings about marriage.
Mom and Dad's approval matters most when it comes to the person you're going to marry. According to the survey, 37 percent said that their mother had "great" or "some" influence on picking the future Mr. or Mrs. Twenty-nine percent of respondents said the same about their fathers, followed by 28 percent valuing friends' opinions, 23 percent valuing siblings' opinions and 21 percent taking their pets' opinions into account (yes, really). Interestingly, women -- across the board -- were more influenced by the opinions of these other people (and pets!) in their lives than men were.
More than half of people (63 percent) are comfortable with the idea of having sex before marriage, but many people (19 percent) still say being in love first is a requirement. Five percent would do the deed only if they were engaged. And 13 percent still believe sex before marriage is a no-no.
More than a third of people (35 percent) believe that you should be dating for at least one to two years before getting engaged. Thirty percent said you should wait two to five years to put a ring on it. Fifteen percent said they were okay with things moving a little faster and getting engaged after one year or less. Only two percent said you should be dating for five years or more before popping the question.
Surprised by any of these findings? Let us know in the comments below. To see the full report, head over to State of Dating in America site.
Keep in touch! Check out HuffPost Weddings on Facebook, Twitter and Pinterest.
BEFORE YOU GO
PHOTO GALLERY
Interesting Marriage Findings of 2013