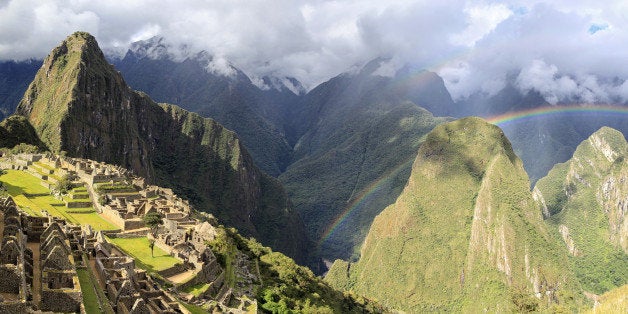 So you finally bit the bullet and booked your flight to Hooray! Good work, but now what?
This adventure is not to an island in the Caribbean or the comfortable and ever-so-easy to get to Western European countries, so listen up, because you've got more to do than just packing your bags and grabbing your passport.
Over a month out...
First things first, go to the consulate website of your destination: This website will be your best friend for the next few weeks so bookmark it. Some destinations have some requirements, like reciprocity fees and vaccinations, that need to be taken care of more than a few days before you leave. A trip to Argentina requires you pay a $160 reciprocity fee by credit card prior to leaving the U.S. You need to print out the receipt of payment and present it to an immigration officer upon arrival. Fun little fact: This is valid for 10 years, so come and go as you please.
Give a call out to friends:
You might feel a little apprehensive about putting your newly booked trip on Facebook, but may we recommend reaching out to your circle of "friends" asking for any tips, tricks or suggestions. We're all on Facebook and various other social media sites so why not use it to your advantage? Some of the best suggestions come from "regular" people who've already been there and done that. You can find out what to see and what to skip without needing to read 4 million travel blogs.
Book sleeping accommodations:
Whilst there certainly are perks to being a flexible traveler, there is definitely a benefit to booking your hotel/hostel in advance, especially if you'll be arriving at your destination at an odd time of day or even worse, on a holiday. There isn't necessarily a "best time" to book your sleeping accommodations, but most experts would say as far out in advance as possible. Once you've booked, you can always continue to check in for price changes. If it drops, simply ask for a price adjustment. The worst they can say is no.
Research excursions:
Want to do a day trip outside the city limits? Or an overnight it Iguazu Falls? These excursions can certainly be booked once you're there and often times through the hostel or hotel you're staying at, but it's best to do your research first, for a multitude of reasons. One, you need to know your options. You'd hate to get home and realize you missed an opportunity. Two, you need to know the prices. If you have a general ballpark price of how much a day trip to the country would cost, you'll be better informed to make the best deal. Also, depending on your destination, knowledge is power when it comes to negotiating fees and cost.
Less than a month out...
Add your destination to the weather app on your phone. Periodically check the weather so you can grow accustomed to the patterns which should help you out when it's time to pack.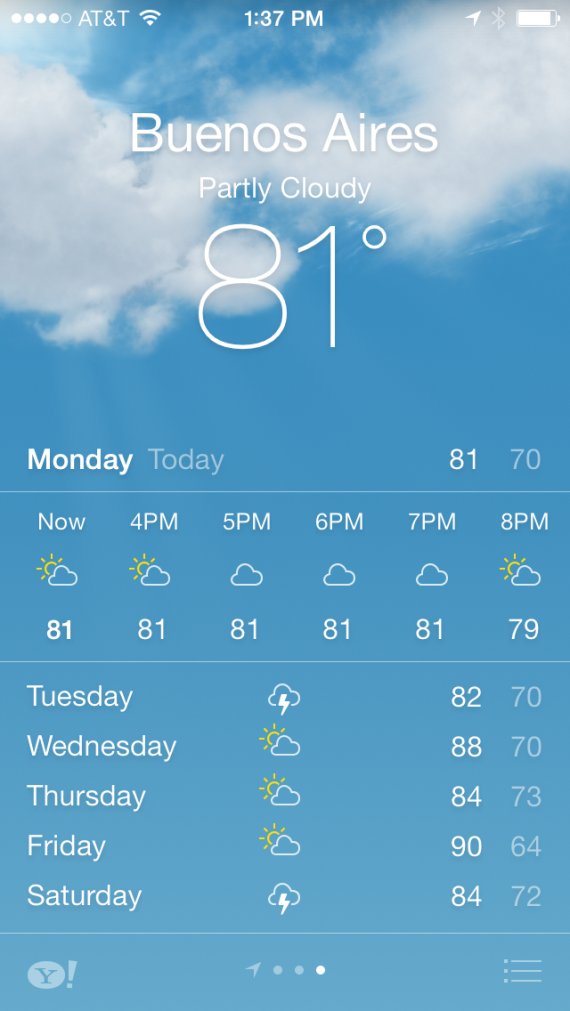 Book airport transportation:
If you currently live in a city, mass transit is generally readily available to all major airports, but for those who currently reside in the suburbs, you'll want to get your rides in order. Whether it's researching the cost of a car service or long term parking, there are a lot of variable that go into when and how you get to the airport. You should leave yourself plenty of time on flight day, three hours being the recommended minimum for international flights. Take the time and date of your departure, whether you're parking or being dropped off and any current events in your area into consideration so you're not cutting it close.
Buy, borrow, rent what you'll need:
If you're doing something a little out of the ordinary that requires any special gear, you'll want to find out exactly what you'll need and get a hold of those items by now. Whether it be purchasing, borrowing or renting them, getting them as early as possible will only make your life easier. If your trip to Patagonia will include some serious hikes, follow the advice you find while doing your research. If hiking boots are recommended, you may want to look into getting some so you have the best experience possible while you're away. It couldn't hurt to wear those boots around the house for a a few weeks to be sure you won't give yourself any blisters.
Make a packing list. From those boots, to that waterproof bag to all 10 pairs of underwear. Make the list early and continuously amend it in this last month as you do more and more research. You don't want to overpack but you also don't want to get stuck having left something at home.
1 week out...
Hold your mail:
This may seem a little outdated, but it's VERY easy to do and depending on the length of your trip, it might make your life a whole lot easier when you return.
Make sure you have a credit card that will give you the most bang for your travel buck. There are a number of cards that cater to travelers and can give you double the miles or bonus points for traveling. Do your best to find a credit card that will give back to you in some form. (Tip: Finding a great travel-friendly credit card before you even book your flight so that hefty fee is part of the rewards.)
Know what your data and calling plan currently is BEFORE you leave the country. Call your phone provider and ask, with specifics, what will happen with your phone and the best ways to avoid roaming charges and any other fees you may be unaware of. Alternatively, if you're looking to use your phone regularly while you're abroad, be sure to share that information with them as well.
Pack those bags:
You made that list a few weeks ago and hopefully you've been gathering all the belongings you'll need. A few tips: Lay out every single thing you want to take, then edit it down, eliminating things you're unsure of. Pack it all in the bag you've chosen and see how it fits. You're going to be the one lugging this bag around, so be sure it's manageable.
Today is the day...
Purchase provisions:
Hit up the convenient store in the airport. You'll want stock up on some snacks for the plane and a few things for when you arrive at your destinations. Again, depending on the time of arrival and your final destination, you might be happy to see those pizza flavored Combos that you stashed in your carry on.
And finally...
Take a deep breath and let the adventure begin!

BEFORE YOU GO
PHOTO GALLERY
Travel Zen: Argentina