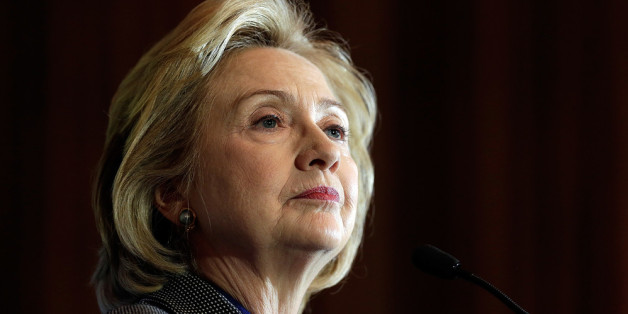 WASHINGTON -- America Rising, the Republican opposition research super PAC that has already begun a campaign against potential 2016 Democratic presidential candidate Hillary Clinton, raised more than $450,000 in the last six months of 2013, according to a report filed with the Federal Election Commission on Friday.
The group was started after the 2012 election to provide opposition research and tracking services for Republican campaigns and independent groups. It is modeled off of the Democratic group American Bridge 21st Century, which has compiled reams of research on Republican candidates and was the first to promote Todd Akin's notorious comments about "legitimate rape."
"In just over six months America Rising LLC has grown into the largest research and tracking organization on the right, working with myriad GOP and conservative organizations to make sure Democrats are held accountable for their records," Tim Miller, a founding partner of America Rising, said in a statement. "We are encouraged by the support we've received across the party and our expectation and plan is that America Rising LLC will grow its staff and geographic footprint in 2014."
The group's funding largely came from its for-profit arm, America Rising LLC, in the form of in-kind consulting work. The for-profit arm sells its services to campaigns and other outside groups including Karl Rove's Crossroads groups, and the work it does then counts as an in-kind contribution to the super PAC.
Restore Our Future, the super PAC formed to support Mitt Romney when he ran for president in 2012, provided $100,000 to the group.
Already, the new group is flooding Senate races with trackers holding video cameras ready to record any comment made by vulnerable Democrats that could get them in trouble.
BEFORE YOU GO
PHOTO GALLERY
Hillary Clinton