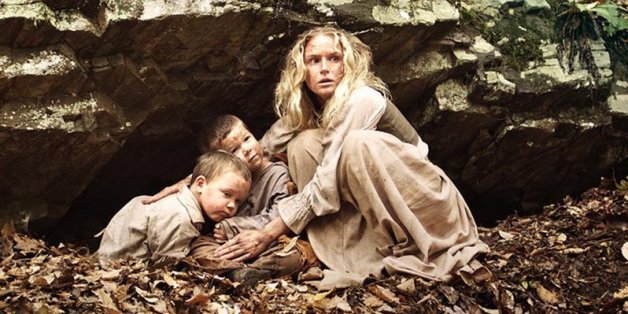 The Academy of Motion Picture Arts and Sciences made a rare move this week when it disqualified "Alone Yet Not Alone," a track from an obscure Christian-themed movie that scored a Best Original Song nomination, from the Oscars due to faulty campaigning practices. The Academy latched onto accusations that Bruce Broughton, the song's composer and former head of the Board of Governors' Music Branch, had made personal phone calls and sent emails to colleagues urging them to consider the song.
The nod became one of this year's most surprising, considering the film of the same title received only a bare-bones seven-day qualifying theatrical release. Following the Jan. 16 nomination announcement, insiders began to question Broughton's campaign ethics. Still, in the wake of Wednesday's revelation that the "Alone Yet Not Alone" nomination would be rescinded, many journalists urged the Academy to explain its decision in more detail.
More on Songgate—Member says he "received several calls & emails" from reps of other films" but "not a single call or email" from Broughton.

— Steven Zeitchik (@ZeitchikLAT) January 30, 2014
In his emails to music branch members, did Broughton disparage others or throw around his weight as an ex-Gov? If not, what did he do wrong?

— Scott Feinberg (@ScottFeinberg) January 30, 2014
AMPAS won't specify Bruce Broughton's violation. My guess: He used a member email-contact list--which most voters can't access--to campaign.

— Mark Harris (@MarkHarrisNYC) January 30, 2014
Now, the Academy has released a statement that elucidates the verdict. The rules regarding the nomination process for Best Original Song indicate that the names of composers and lyricists are to be omitted from the DVD of eligible songs sent to voters. The effort intends to maintain integrity in the category, encouraging voters to nominate the most merited songs rather than the most appealing names associated with them. (Still, A-list pop stars are staples of the category. This year alone, Taylor Swift, Coldplay, Lana Del Rey, Beyonce and Jay Z are among a long list of snubs.)
Because Broughton allegedly identified which of the DVD's songs belonged to him -- information most potential nominees were not privy to -- when emailing one-third of the Music Branch to ask voters to listen to it, he was deemed out of bounds in regard to the campaign rulebook.
Read the Academy's full statement below.
The Board of Governors' decision to rescind the Original Song nomination for "Alone Yet Not Alone," music by Bruce Broughton, was made thoughtfully and after careful consideration. The Academy takes very seriously anything that undermines the integrity of the Oscars® voting process. The Board regretfully concluded that Mr. Broughton's actions did precisely that.

The nominating process for Original Song is intended to be anonymous, with each eligible song listed only by title and the name of the film in which it is used—the idea being to prevent favoritism and promote unbiased voting. It's been a long-standing policy and practice of the Academy—as well as a requirement of Rule 5.3 of the 86th Academy Awards® Rules—­­to omit composer and lyricist credits from the DVD of eligible songs that are sent to members of the Music Branch. The Academy wants members to vote for nominees based solely on the achievement of a particular song in a movie, without regard to who may have written it.

Mr. Broughton sent an email to at least 70 of his fellow Music Branch members—nearly one-third of the branch's 240 members. When he identified the song as track #57 as one he had composed, and asked voting branch members to listen to it, he took advantage of information that few other potential nominees are privy to. As a former Academy Governor and current member of the Music Branch's executive committee, Mr. Broughton should have been more cautious about acting in a way that made it appear as if he were taking advantage of his position to exert undue influence. At a minimum, his actions called into question whether the process was "fair and equitable," as the Academy's rules require. The Academy is dedicated to doing everything it can to ensure a level playing field for all potential Oscar® contenders—including those who don't enjoy the access, knowledge, and influence of a long-standing Academy insider.
"I didn't ask anybody to vote for it," Broughton told CBS News after learning his nomination had been rescinded. "I didn't do any promotion about the film. I didn't do anything that I understood the rules to exclude."
BEFORE YOU GO
PHOTO GALLERY
2014 Oscar Snubs & Surprises