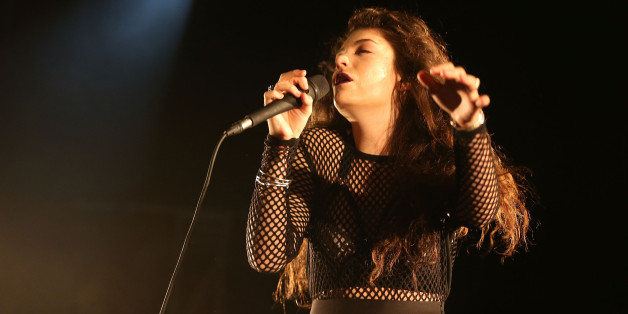 Welcome back to celebrity week in review. Last Sunday (Jan. 26), Hollywood's finest gathered at Los Angeles' Staples Center for the 2014 Grammy Awards, and for days that is all anyone could talk about: Taylor Swift thought she won Album of the Year (but didn't), Pharrell Williams' hat was the most important accessory, Lorde won big, Ariana Grande got bullied and Beyonce and Jay Z left everyone's jaw on the floor.
But Lorde's big win quickly became a side-story. Naysayers doubted her young age, 17, which prompted The Hairpin to publish the songstress' birth certificate. The New Zealand sensation also made headlines for ranting on Twitter about her immense fame, while taking out an ad in the local paper to thank her legions of fans back home.
Anna Kendrick also snagged headlines this week after presenting an award at the Grammys, though she didn't win any herself. The actress got super giddy meeting Beyonce and recounted the moment Katy Perry "finger-banged" her cleavage at the big event. Her non-Super Bowl commercial for Newcastle also struck a chord with fans, further making her current "it girl."
Heidi Klum also made the news when she and her boyfriend of 18-months, bodyguard Martin Kirsten, broke up.
A whole slew of fine looking ladies looked stunning this week in various dresses, from Cate Blanchett to Reese Witherspoon to Bindi Irwin, daughter of "Crocodile Hunter" Steve Irwin.
See the week's best celebrity photos below:
PHOTO GALLERY
Celebrity News & Photos