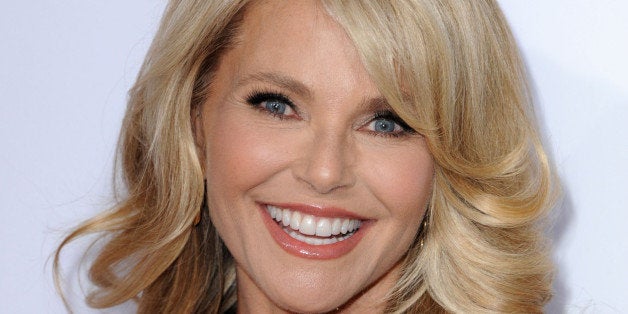 Happy Birthday, Christie Brinkley! The stunning supermodel known for her Sports Illustrated covers turns 60 today, and she looks just as good in a swimsuit now as she did decades ago!
Brinkley posed in a swimsuit for this week's issue of People Magazine in honor of her milestone birthday and said she's looking forward to turning 60. "I'm actually excited about turning 60. I feel on top of my game," she told People. Brinkley's modeling career took off in 1979 when she first graced the cover of Sports Illustrated. Since then, she's held contracts as the face of Cover Girl, Total Gym fitness products, and has even launched her own line of eyewear.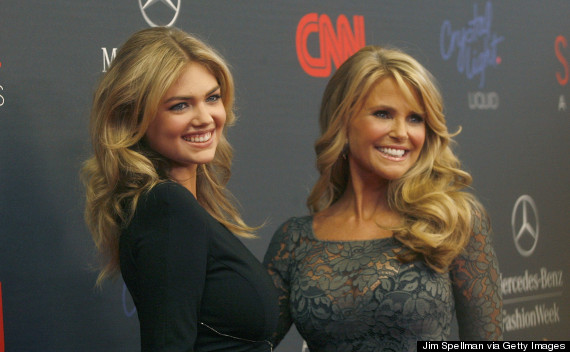 Brinkley posed with fellow Sports Illustrated model, Kate Upton, at the 2013 Style Awards, and proved she's hardly aged since her cover girl days. She swears by sun protection, exfoliating, and getting plenty of exercise to help keep her youthful appearance.
While she's had her share of personal struggles including surviving a helicopter crash and dealing with a very messy public divorce, Brinkley has remained resilient and optimistic. She often preaches the value of smiling, telling Good Housekeeping, "If you put your mouth in a smiling position, a smiling feeling follows."
Here are some more of her best quotes on aging gracefully and embracing life at any age.
On embracing age rather than fighting it:
"I would be remiss when talking about beauty secrets to not say that one of the best is to care about the world around you. That's what really matters. Even when I'll be sitting here with gray hair and Georgia O'Keeffe wrinkles, people are going to say, 'There is just something youthful about her'."
On what really matters in life:
"No matter what your age is, you only have now. So it's always about living in the moment and being in the moment...I refuse to let those numbers define me and I just try to face each day positively."
On ageism:
"I think Hollywood is aging...thank heavens for baby boomers. Ageism is going by the wayside."
BEFORE YOU GO
PHOTO GALLERY
Post 50 Celebrity Moms