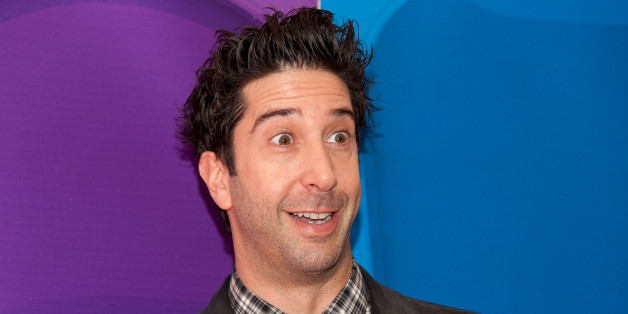 David Schwimmer is heading back to TV to star in a new comedy from ABC, "Irreversible."
The "Friends" alum will star in and produce the show, which is based on a hit Israeli series called "Bilti Hafich." It centers on an "eccentric, self-absorbed couple, and their trials and tribulations — most of which they bring upon themselves." Schwimmer will play Andy, the male lead. His female counterpart, Sarah, has not been cast.
"Friends" ended its epic run in 2004, and Schwimmer has focused on directing since then. But this is Ross Geller's first full-time series since the iconic show came to an end, and he's the last of the gang to get back into the TV game. Matthew Perry has seen his fair share of canceled shows ("Studio 60 on the Sunset Strip," "Go On" and "Mr. Sunshine," anybody?). Courteney Cox struck gold with "Cougar Town." Matt LeBlanc plays a version of himself on the recently-renewed "Episodes." Lisa Kudrow became a cult icon with "Web Therapy" and "The Comeback" -- not to mention her inspirational arc on "Scandal" -- and, well, we all know what happened to Jennifer Aniston, even if it hasn't involved full-time TV work.
BEFORE YOU GO