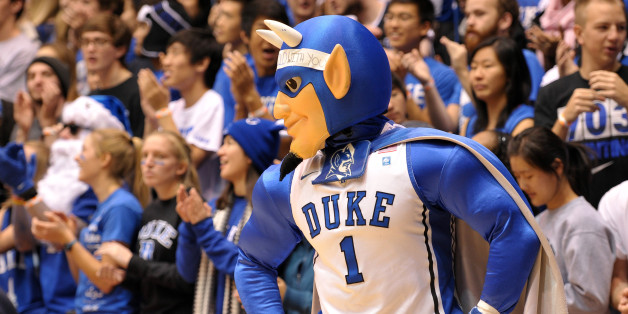 Bring out the Blue Devil?
Following a classic college basketball game between No. 2 Syracuse and No. 17 Duke that had hoops fans tweeting deliriously, the official Twitter account of ESPN shared a bizarre illustration that left many confused, disturbed and, in some cases, thinking of a particularly graphic scene from "Pulp Fiction."
Moments after the Orange edged the Blue Devils 91-89 in overtime on Saturday evening at the Carrier Dome, @ESPN tweeted this image, presumably prepared in advance, with an attendance factoid.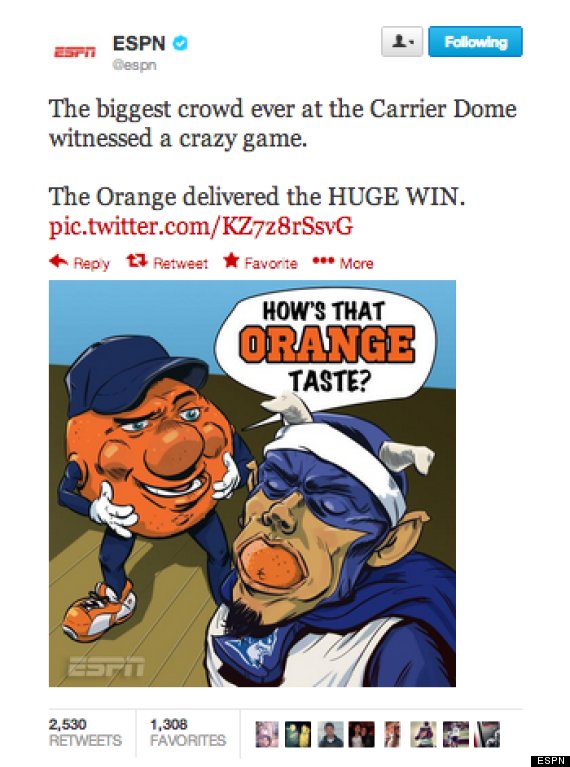 As @ESPN had more than 8.7 million followers at the end of the ACC clash, there were plenty of bewildered reactions, including one from SportsCenter anchor Robert Flores.
PHOTO GALLERY
Reactions To Bizarre ESPN Tweet
ESPN would eventually delete the tweet but the image had already been burned into the minds of those who had seen it. Depending on one's fondness for Quentin Tarantino's "Pulp" classic, the following GIF inspired by the ESPN image may or may not make sense. Regardless of one's familiarity with Tartantino's oeuvre, the GIF is unsettling.
(GIF via @nick_pants)