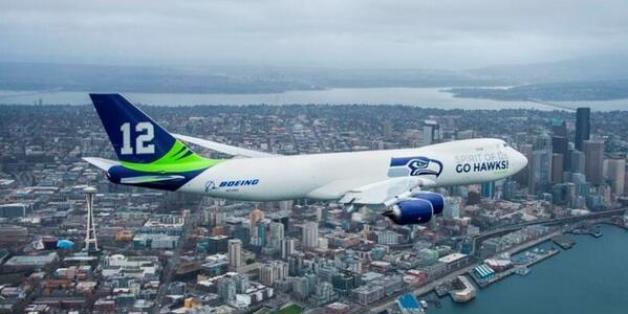 If the Super Bowl were won in the air, the Seahawks would already be champions.
Boeing decked out a 747-8 jet in Seahawks paint, with special script on the side that says "Spirit of 12s Go Hawks!" The plane took a strange flight path on Thursday-- for five and a half hours, it flew over Eastern Washington in a '12' pattern, a nod to Seahawks fans who call themselves "The 12th Man."
You can't actually ride in the plane-- Boeing decorated it as a labor of love, since the company's headquarters were in Seattle before they moved to Chicago in 2001. But oh, what a flight it was.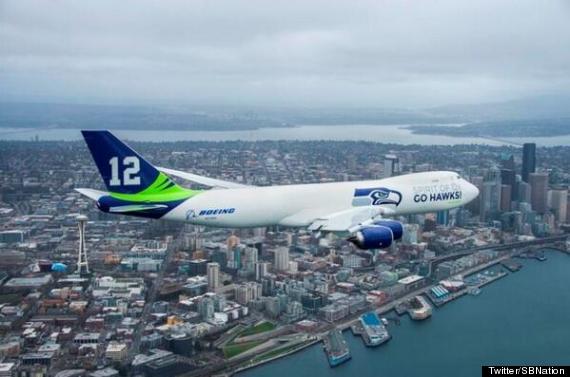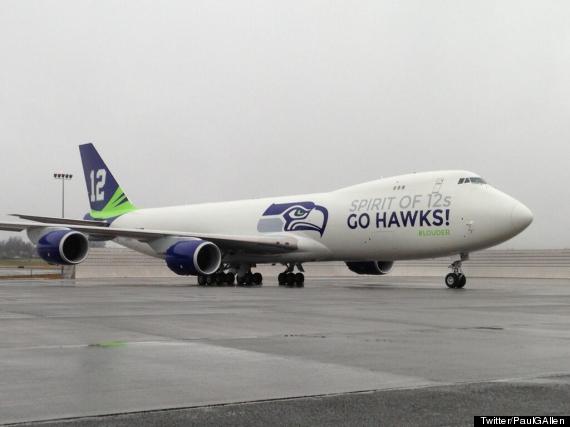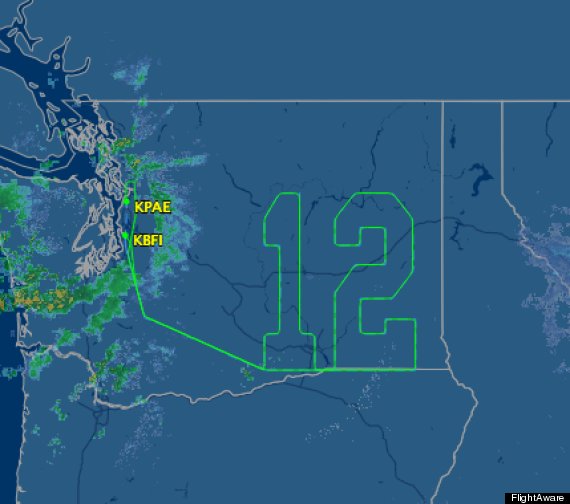 Not a (gasp!) Super Bowl fan? Try skiing on Sunday.
BEFORE YOU GO