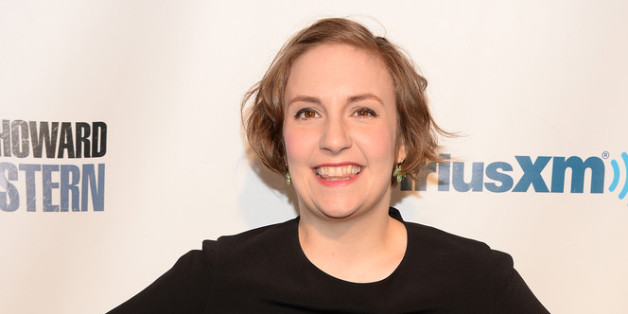 Lena Dunham went to Howard Stern's 60th birthday party on Friday night (Jan. 31) in order to get a bit of revenge for that time he called her a "little fat chick" who "looked like Jonah Hill and was raping his eyes."
Dunham took the stage at the Hammerstein Ballroom to toast Stern, saying, "He [once] asked me if I was intimidated because my boyfriend could be getting much hotter ass. I didn't have the wherewithal to ask Howard if he was intimidated because Beth [Ostrosky Stern] could definitely be with someone . . . who doesn't look like a cartoon of a Jewish female horse."
According to Rolling Stone, the 27-year-old "slayed the room." Although, she did pause to put kidding aside and seriously acknowledge that Stern is a "champion of women in the arts."
The two had put the harshness behind them on January of last year, when Dunham called Stern's Sirius XM radio show. "The reason I felt so awful was because when Perez Hilton wrote his article, he told half the story. ...I started to compare you to Woody Allen ... the whole thing came together for me," Stern apologized. "I guess I just wanted to tell you I love you and I think you're terrific."
Other famous guests at Friday's party included Steven Tyler, Katie Couric, Louis C.K., Jon Bon Jovi, Dave Grohl, Robert Downey Jr., Barbara Walters, Sarah Silverman, Ben Stiller, Chelsea Handler, Heidi Klum and Jewel, who took to the stage to honor the curly-haired sexagenarian.
BEFORE YOU GO
PHOTO GALLERY
The Girls of HBO's "Girls"