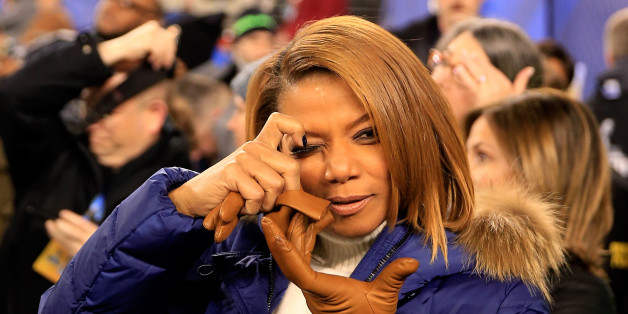 Queen Latifah, 43, returned to her home state to hit the field at New Jersey's MetLife Stadium on Sunday, performing "America the Beautiful" just before kickoff at Superbowl XLVIII.
This isn't Queen Latifah's first exposure to the NFL's biggest game, nor to the patriotic song: Latifah also performed "America the Beautiful" at the 2010 Super Bowl.
Last year, the tune was performed by Jennifer Hudson with students from Sandy Hook Elementary School, the Newtown, Conn. school where 26 people, including 20 children, were murdered on Dec. 14, 2012. Hudson was joined by 26 Sandy Hook students for her performance.
Other past "America the Beautiful" performers included Blake Shelton and Miranda Lambert, Lea Michele and Faith Hill.
Latifah introduced the 2014 Super Bowl between the Seattle Seahawks and the Denver Broncos. The game also plays host to opera singer Renee Fleming for the national anthem, and Bruno Mars and the Red Hot Chili Peppers for the halftime show.
BEFORE YOU GO