We understand the premise of this post may give you pause (see below), but hear us out. Let's face it. New Jersey is pretty polarizing. You either love it or you love to hate it. And if the latter is true, we have a sneaky feeling you just haven't given it a fair chance.
With shows like "Jersey Shore," "The Real Housewives of New Jersey" and "The Sopranos," there are some very specific stereotypes that come to mind when one thinks about the Garden State. We are here, however, to help you realize there's so much more to Jersey than blowouts and goombas.
There's everything from breathtaking mountains and miles of farmland to sandy beaches and cityscapes. New Jersey has produced greats like Bruce Springsteen, Meryl Streep & Peter Dinklage, super athletes like Yogi Berra and Vince Lombardi. And not one, but TWO gubernatorial scandals in recent years.
Come now, what isn't there to love about good ol' NJ? There's a little something for everyone and it's hidden there, right in plain sight.
So without further ado, we highlight a few reasons, places and facts to help everyone give New Jersey a second chance.
1. Cute little towns.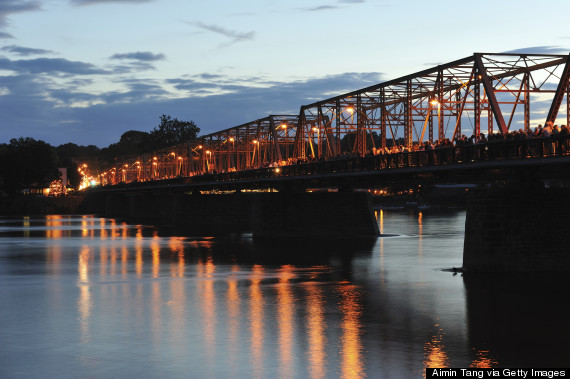 Lambertville, NJ
This hidden treasure is only one of the many examples of the quaint little towns nestled along rivers and lakes in New Jersey. The hometown vibe of this western town sends you back in time with its rich history and charming streets, but catapults you into present day with the hipster-esque antique market and the River Horse Brewing Company. There are numerous towns just like this one that have been around for hundreds of years, full of little treasures you can't get anywhere else.
2. Two words: Beach towns.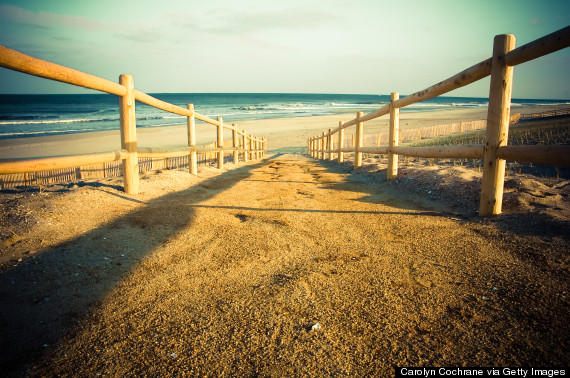 Ship Bottom, NJ
Hurricane Sandy did some damage to the New Jersey coast line, but that hasn't stopped the little beach towns from bouncing back. Although boardwalk games, salt water taffy and french fries with vinegar are very much parts of a Jersey summer, it's the beach communities that millions of people call home from Memorial Day to Labor Day (and beyond) that make the Jersey Shore a treasure. Whether it's a week's vacation on Long Beach Island, a summer at your grandmother's house in Lavallette or an overnight in Atlantic City, beach towns in New Jersey make for the best summer getaways.
FUN FACT
The very first baseball game under the modern rules took place in Hoboken, New Jersey on June 19, 1846.
3. Thriving little metropolises... (metropoli?)

Morristown, NJ
For country bumpkins, it's certainly a city but for city folk, Morristown seems more like a movie set. Motown, as it can be affectionately referred to, and the towns in New Jersey that fit the same bill are the perfect blend urban and suburban life. You can walk into the town center for a yoga class or to grab a bite to eat, but you're within a short car ride away from, let's say, the mall. Morristown's proximity to New York City makes it a commuters delight, with only an hour long midtown direct train plopping you right at Penn Station. You get all of the city life conveniences right along side of the suburban perks.
4. Ski resorts in winter, water parks in the summer.

Mountain Creek -- Vernon, NJ
Hit the slopes at one of the ski resorts nestled in the northern part of New Jersey. The mountains and farms will surprise anyone who doesn't realize the state isn't all malls and highways. The New Jersey Turnpike ends miles and miles before Sussex County (whose motto is "People and Nature Together") begins. But the fun doesn't end when the Polar Vortex does. This little resort village turns into a golf course mecca and water park, how's that for resourceful?
FUN FACT
Want breakfast anytime of the day? Or maybe some meatloaf at 8 in the morning? New Jersey has the most diners in the world, so that's legitimately an option there.
5.Sterling Hill Zinc Mine -- Ogdensburg, NJ

Only in Jersey can you find a tiny little mining town hiding a real gem of a tourist attraction. The Sterling Hill Mining Museum was once the home of the Sterling Hill zinc mine, one of the oldest mines in the United States and one of the world's most premiere mineral locales. Along with around two dozen minerals that can be found nowhere else in the world, fluorescent rocks make this museum one rather cool hot spot. Turn the regular lights off and the black lights on and you'll find yourself in a glowing cave, much like this far off one in New Zealand. Rock on, Ogdensburg!
FUN FACT
Both of those New York NFL teams may be named for New York, but they live in New Jersey. We've gotten over it, you should too.
6. Where would you be without Monopoly?
Seriously, Monopoly is a right of board game passage for every child and the original version was based off of New Jersey's own Atlantic City. Although the jury is still out on whether anyone actually follows the rules exactly, where would we all be without it? We certainly wouldn't be passing "Go" and we certainly wouldn't be collecting $200.
7. We don't pump our gas...
We don't pump our gas, we pump our fists. While that funny little saying perpetuates the bro-tastic image we're trying to shed, it's actually true. New Jersey is one of the two states in the U.S. where you are not allowed to pump your own gas. A law was passed in 1949 stating only those who were properly trained to pump gas were allowed to do so. You certainly wouldn't hate this perk if you lived here. That's almost a guarantee.
LAST BUT NOT LEAST
Jersey people know how to share.
Some may say we're just latching onto two of the greatest cities on the East Coast, but those people from New Jersey know it's so much more than that. Jersey is the support system. The sidekick. What would the NYC skyline look like if it weren't for the view from across the Hudson?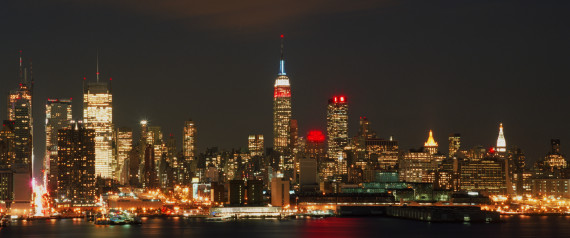 And Philadelphia, please, where would you be without your neighbors to the east? You'd certainly be losing the battle for best city in Pennsylvania, but that's an argument for a different day.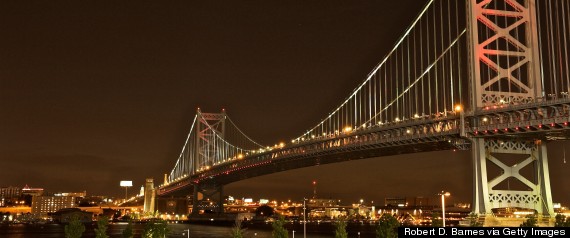 So, as all eyes are on New Jersey and Super Bowl XLVIII, don't just jump on the bad mouthing bandwagon. Try it on for size before you judge the Garden State.
BEFORE YOU GO
PHOTO GALLERY
51 U.S. Attractions & Facts