It's a sad, sad thing when a dog has been to more exotic countries than you have.
...and we'd totally hate them, if they weren't so gosh darn adorable.
1. This is Caique. He's a regular on the beaches of Rio. Other hobbies include dog parades and dress-up. 2. Oh it's cool, Ozzy. Most humans don't get to paddle surf Brazil in their lifetimes anyways. 3. Because if you can nap at the top of Cuzco, you should nap at the top of Cuzco.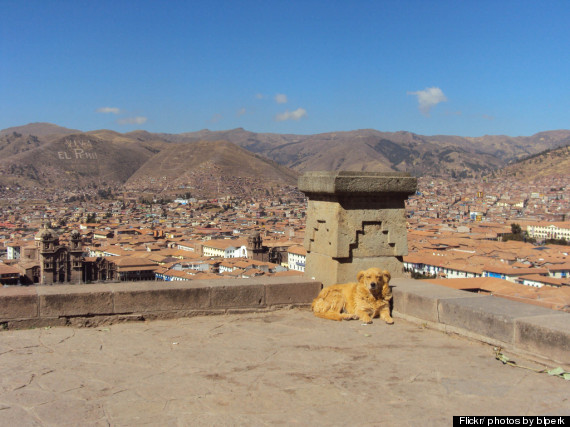 4. We can only hope that our owners take us on a birthday trip to the Oregon coast, and that it makes us spaz this hard.

5. One wiener, one car. Just your average road trip in Mendocino, California.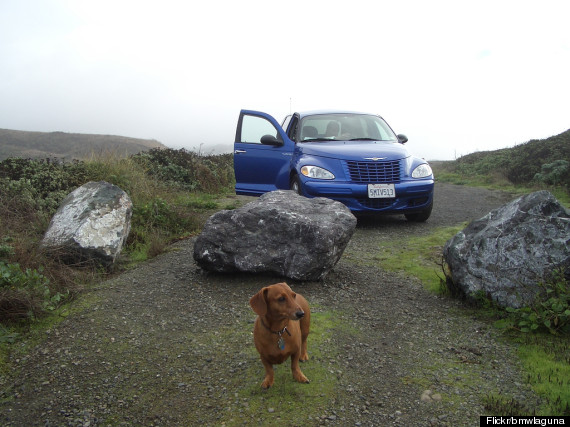 6. This little guy just started following a group of hikers in the Himalayas, and he didn't quit until he got to the summit. Says his friend on Reddit, "when I decided to get up at 4 a.m. to climb the next peak for sunrise, he accompanied me as well. On the top he was sitting for the entire 30 minutes on this place."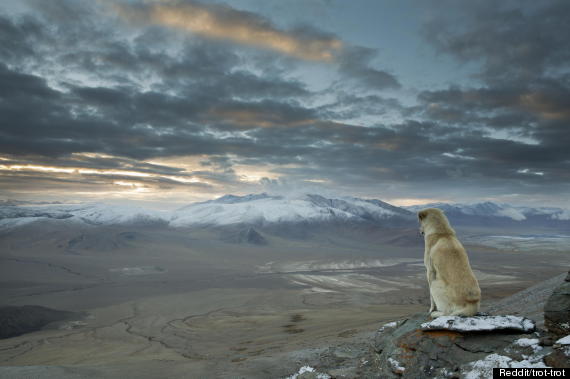 7. Because every dog should visit the Acropolis.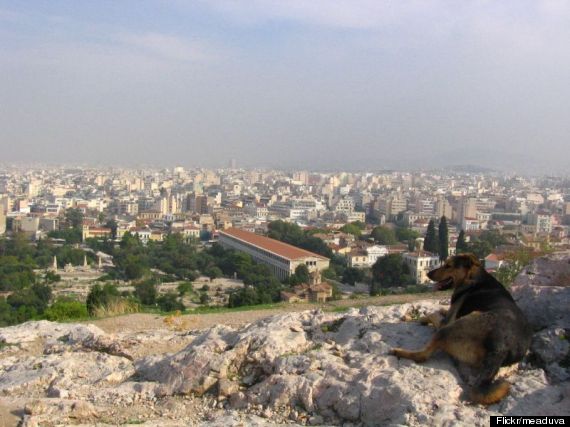 8. ...and some pyramids.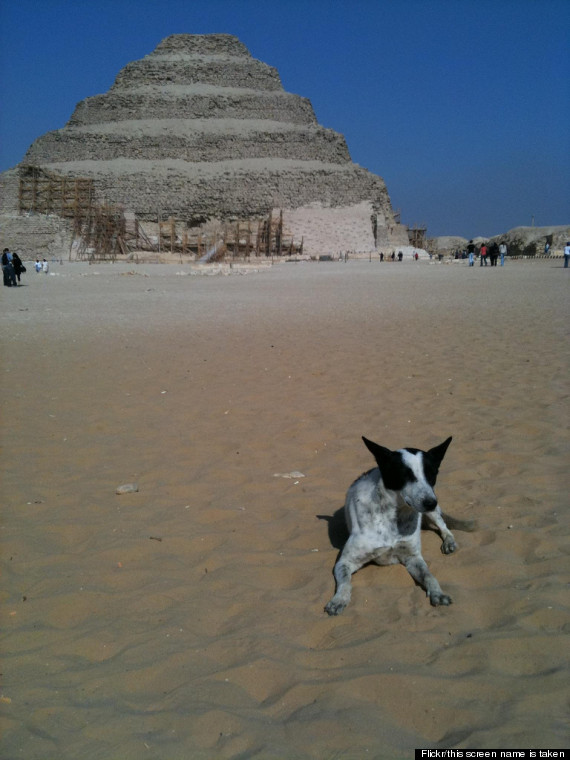 9. You're really weighing that boat down, Stella. And also, can we come to Shades State Park?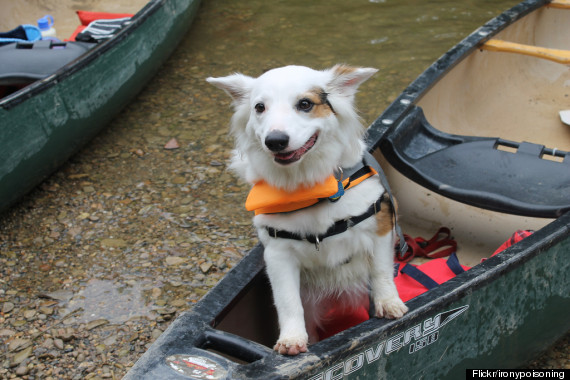 10. Something tells us Cali did NOT want to be buried on the beach made of sea glass.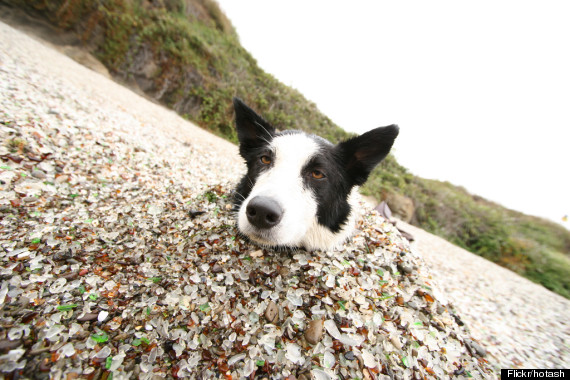 11. We wish someone would offer to carry us on a majestic wilderness hike. Lola's owner says she was "overheating" in her kangaroo pouch.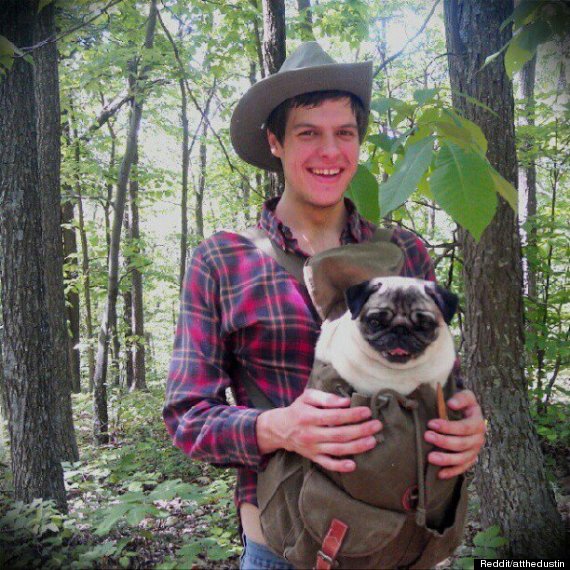 12. The only thing better than kibble is the Louvre.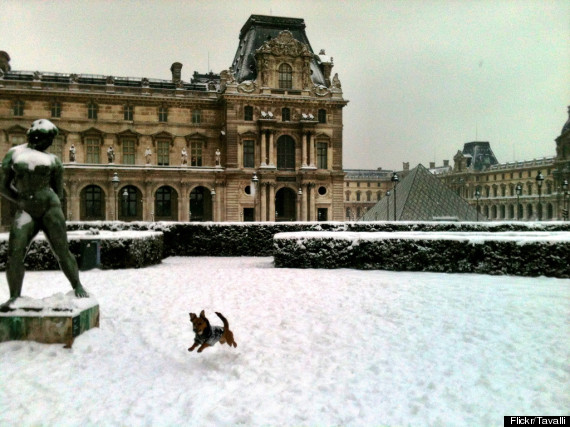 13. Some dogs explore the Aran Islands in Ireland. Others dogs explore your local trash can.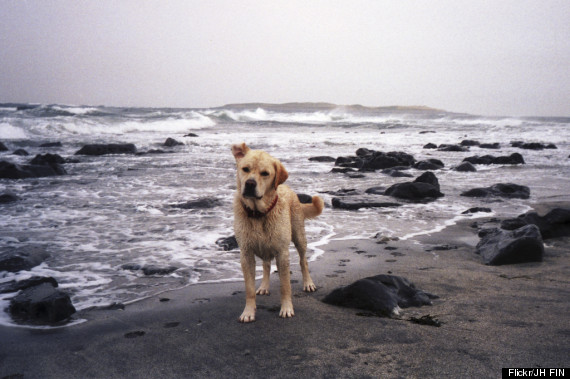 14. These dudes are just lounging on Rehoboth Beach in Delaware, smacking some frozen custard. We'd take a lick. 15. Oh, to be on the road.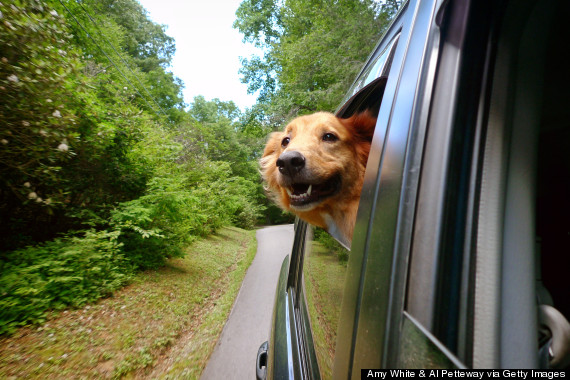 16. Sampson just loooves this beach, which we're pretty sure is in Florida, based on his other photos. Wanna invite us next time, Sampson?