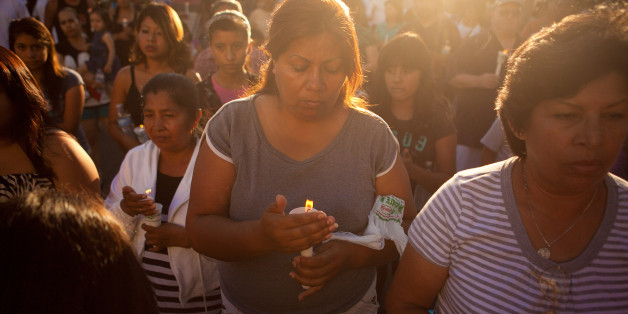 ANAHEIM, California (CNN) - Two years after Hispanics rioted against police in a city that Disneyland made famous, Anaheim, California, has hired the first Latino police chief in its 157-year history.
Raul Quezada, 44, was sworn in as chief on Wednesday, overseeing a police department that is 56% white in a city that is 53% Hispanic -- and is still reeling from strife that grew out of police shootings of poor Latinos, including at least one resulting in death, sparking the riots.
Quezada acknowledges his daunting task. In 2012, two deadly police shootings in one summer weekend led to a protest outside City Hall, just 1½ miles from Disneyland, the city's famous attraction. That protest turned violent and spread throughout the central city for four days.
PHOTO GALLERY
BEFORE YOU GO
27 Celebs You Didn't Know Were Latino
PHOTO GALLERY
27 Celebs You Didn't Know Were Latino