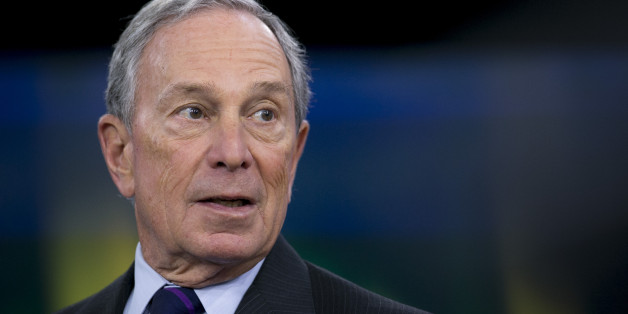 A program, founded by Michael Bloomberg's foundation, that helps mayors solve their cities' problems will now become its own independent nonprofit, the group announced on Thursday.
Demand for Cities of Service -- a group that relies on volunteers to help tackle cities' most pressing issues -- has expanded to the point that it is spinning out into its own organization.
To help cities deal with issues related to illiteracy or veteran reintegration, for example, Cities of Service galvanizes agencies, neighborhood groups, nonprofits and local businesses and offers them step-by-step, highly focused guides on how to approach each issue.
When it was founded in 2009, the program had 17 participating mayors -- now it has more than 170.
The organization -- which has gotten its funding primarily from Bloomberg Philanthropies and the Rockefeller Foundation -- has awarded $6.5 million in grants to more than 50 American cities. Bloomberg Philanthropies will provide Cities of Service with a $4.6 million grant to help cover operational expenses for the next three years.
A number of mayors have vouched for the program's success.
Last year, more than 5,000 volunteers in Mesa, Ariz., participated in a program that helped revitalize the city by painting and removing debris, the Chronicle of Philanthropy reported.
"I applaud the growth and expansion of this organization," Scott Smith, mayor of Mesa, said in a press release. "Mayors want to engage their citizens in meaningful ways and Cities of Service is helping us do this more effectively. We're thrilled that this development will allow more mayors to benefit from Cities of Service."