Brooklyn-based artist Jon Burgerman was in Seoul, South Korea recently when he posed for this photo in front of a giant Bruce Willis movie poster: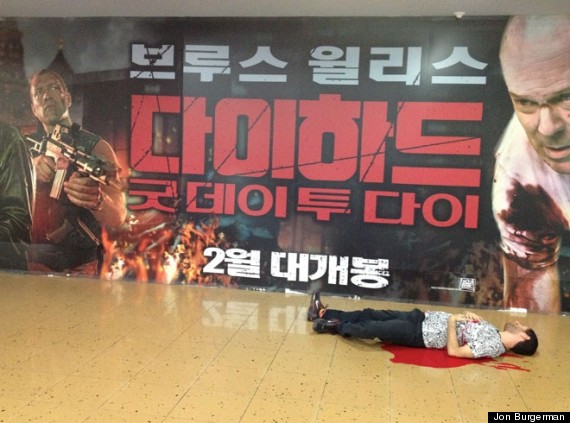 When he was back in New York, Burgerman noticed there were many, many violent movie posters in the subway. He decided to reprise his Seoul shtick, and pose as if characters in the movie posters were actually murdering him.
He was shot with an arrow by Jennifer Lawrence's Katniss: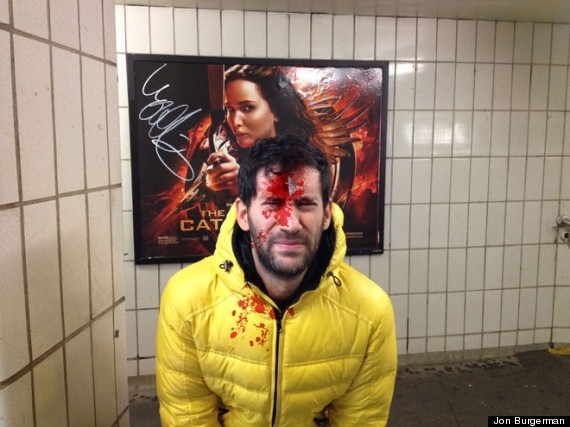 Sophia Bush, of "Chicago P.D.," fired a bullet straight through Burgerman's head.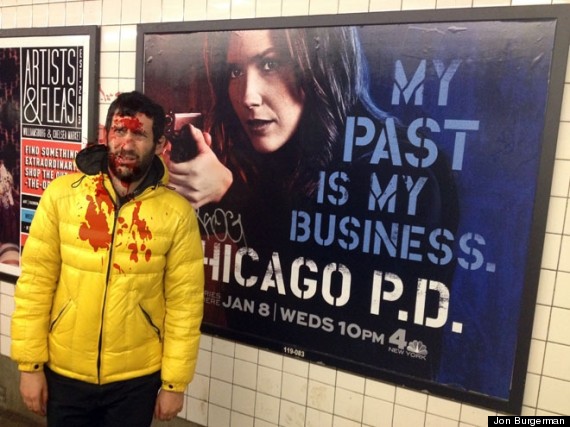 As did Jon Seda.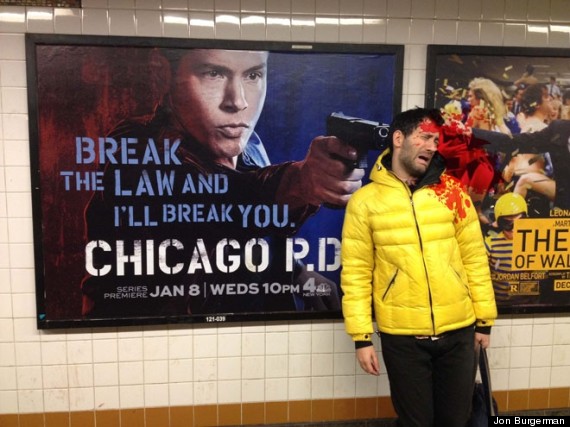 Then Daniel Craig also shot Burgerman in the head.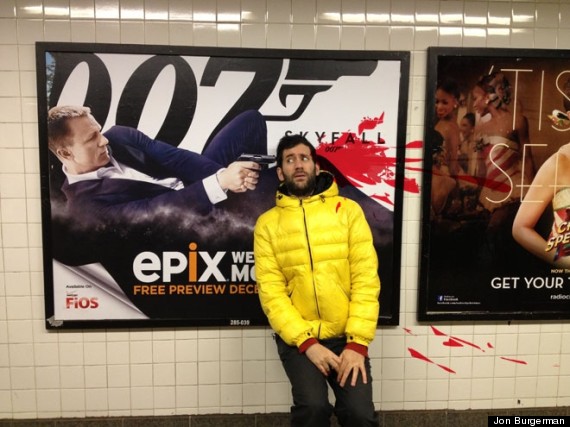 And Orlando Bloom's Legolas launched an arrow at Burgerman's chest.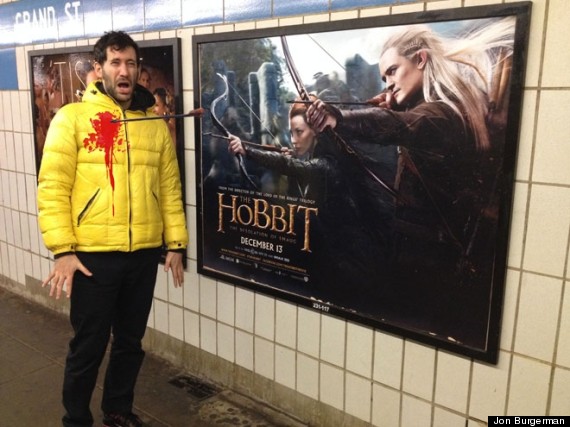 Burgerman calls the series "Head Shots" and tells Gothamist the goal "was just to make people look again at and re-evaluate the type of imagery we have no choice of avoiding in our public spaces."
"I also find it curious that it's so common in public spaces the most exalted members of society, celebrities, are brandishing tools for murder," he tells The Daily Mail. "The poses and design are often made to look heroic, brave and courageous too. I wondered who the protagonists were aiming at and thought to bring a natural conclusion to the compositions. I filled in the missing blank, role of the victim, with myself."
You can follow Burgerman on Twitter, Instagram, and Tumblr.