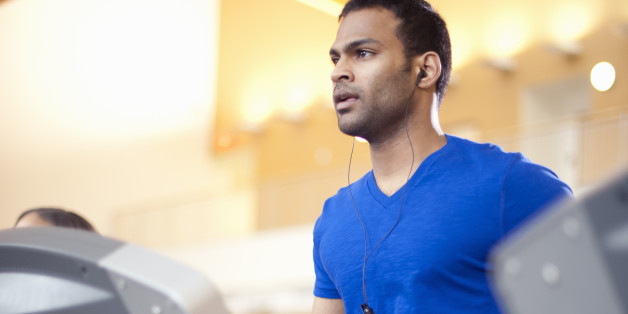 This weekend's Super Bowl blowout may be testament to a fitness fact we've long known to be true: Working out is better with the right soundtrack.
While covering the Seattle Seahawks over the past week, Sports Illustrated senior writer Peter King recorded some of the songs the team played during practices for his Monday Morning Quarterback column on SI.com.
To those who would say 90-decibel jams have nothing to do with a winning offense (or a dominating defense, as the case may be), fullback Michael Robinson said to King, "What do you see when you see a team, running around practicing to music all week? They're loose. They're full of energy. And that's what we are. I know it works for us."
The songs below are a few of the tunes King noted. Give it a listen and let us know if it motivates you in the comments below.
Fast Lane - Bad Meets Evil
More Bounce To The Ounce - Zapp
We Own It - 2 Chainz
Last Of A Dying Breed - Ludacris
We Ready - Archie Eversole
Ambitionz As A Ridah - Tupac
Hold Me Back - Rick Ross
BEFORE YOU GO
PHOTO GALLERY
Treadmill Mistakes