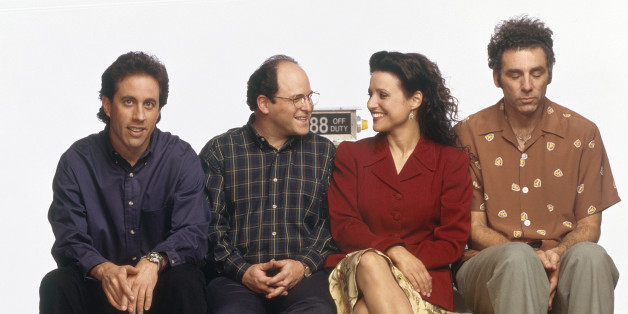 The AMC Pacer is the George Costanza of cars if we're to believe the Super Bowl special of "Comedians in Cars Getting Coffee" that brought George, Jerry and Newman back together for the big game.
Though both Costanza and the Pacer are short and squat, the mid-'70s compact car already has its celebrity association with Wayne and Garth as the Mirthmobile in "Wayne's World."
There's no doubt Costanza deserved a better choice of car. In fact, he deserved a car that reflected the "Seinfeld" universe that was reopened in this special episode of "CCGC." Especially since that universe already contains the George Costanza of cars -- the K-Car era Chrysler LeBaron convertible, otherwise known as the "Jon Voight Car," that George bought in the episode "The Mom & Pop Store."
Below, are three "Seinfeld" vehicles more worthy of George Costanza.
BEFORE YOU GO