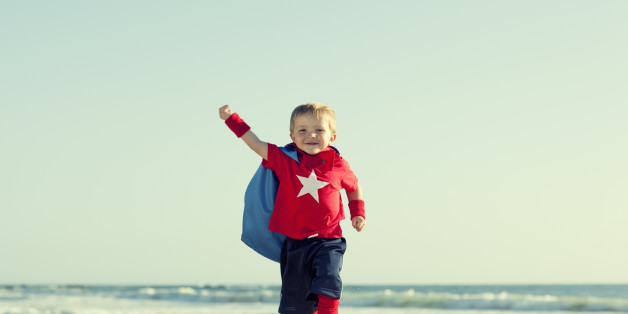 The stress and strain of constantly being connected can sometimes take your life -- and your well-being -- off course. GPS For The Soul can help you find your way back to balance.
GPS Guides are our way of showing you what has relieved others' stress in the hopes that you will be able to identify solutions that work for you. We all have de-stressing "secret weapons" that we pull out in times of tension or anxiety, whether they be photos that relax us or make us smile, songs that bring us back to our heart, quotes or poems that create a feeling of harmony, or meditative exercises that help us find a sense of silence and calm. We encourage you to look at the GPS Guide below, visit our other GPS Guides here, and share with us your own personal tips for finding peace, balance and tranquility.
When was the last time you took a risk?
We all have fears -- some may hide further under the surface whereas others may be more prominent, but each of us has something we eventually want to face. When you're struggling to push beyond what scares you, take a listen to the playlist below and allow these 14 songs to encourage you to take a chance. You have the power to be brave -- all it takes is a little leap.
Brave -- Sara Bareilles
I Won't Back Down -- Tom Petty
It's My Life -- Bon Jovi
Roar -- Katy Perry
Don't Stop Believin' -- Journey
Taking Chances -- Celine Dion
Hall Of Fame -- The Script featuring will.i.am
Titanium -- David Guetta featuring Sia
Survivor -- Destiny's Child
Stronger (What Doesn't Kill You) -- Kelly Clarkson
Carry On - Fun.
Eye Of The Tiger -- Survivor
I Will Survive -- Gloria Gaynor
Stand -- Rascal Flatts
For more GPS Guides, click here.
BEFORE YOU GO
PHOTO GALLERY
Arianna's Most Fearless Quotes